Barbecue Chicken on Sweet Potato "Toast"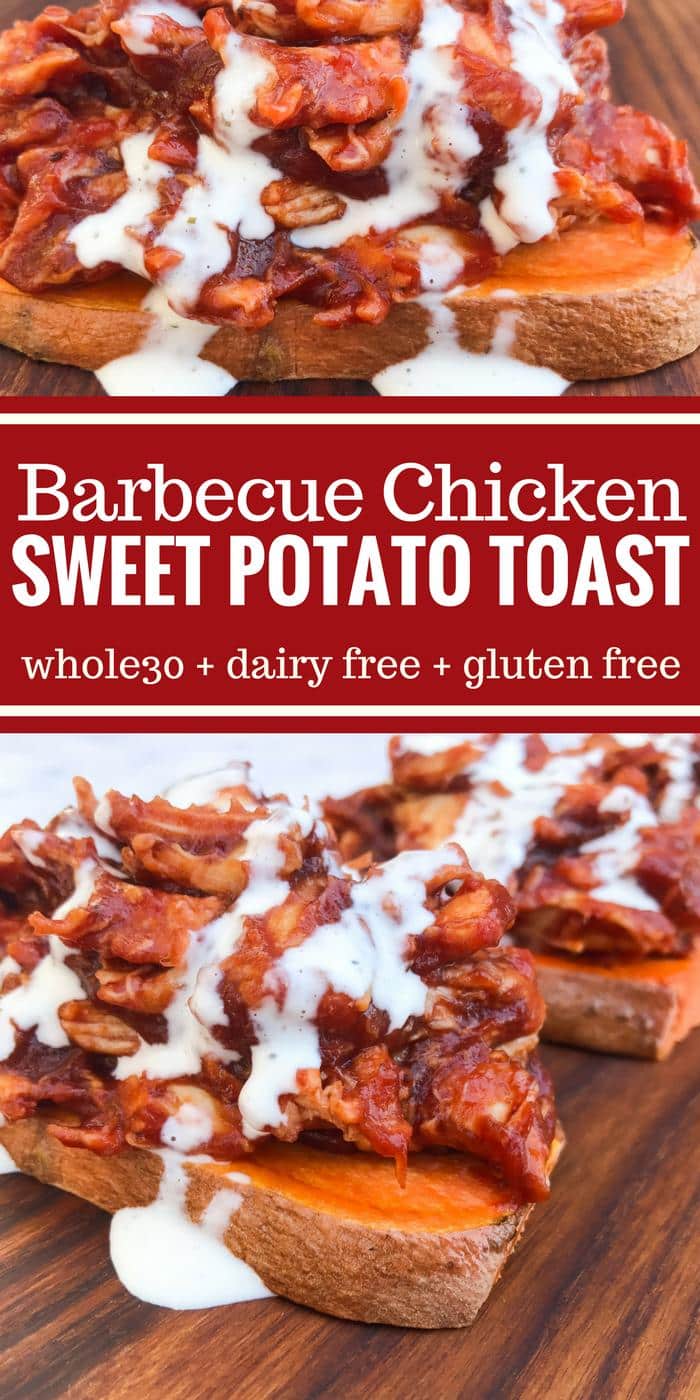 Christina Shoemaker:
The Whole Cook
Recipe type:
Entree, Appetizer
Slice your sweet potato into "toast". Place in the toaster until softened. (Some toasters will brown them a bit too.) It takes approximately 7 minutes in my toaster but it can take as little as 5 minutes depending on how hot your toaster gets.
In a large bowl stir together your barbecue sauce and shredded chicken.
Scoop the barbecue chicken onto the tops of your cooked "toast" slices.
Drizzle with ranch dressing if you like.
Enjoy! If you believe in generous scoops of the chicken (I sure do) you'll probably want a fork!
Recipe by
The Whole Cook
at https://thewholecook.com/barbecue-chicken-sweet-potato-toast/