Creamy Avocado Dressing & Dip
This Creamy Avocado Dressing & Dip requires only 5 simple ingredients! Everything goes right into the blender until it's thick and creamy.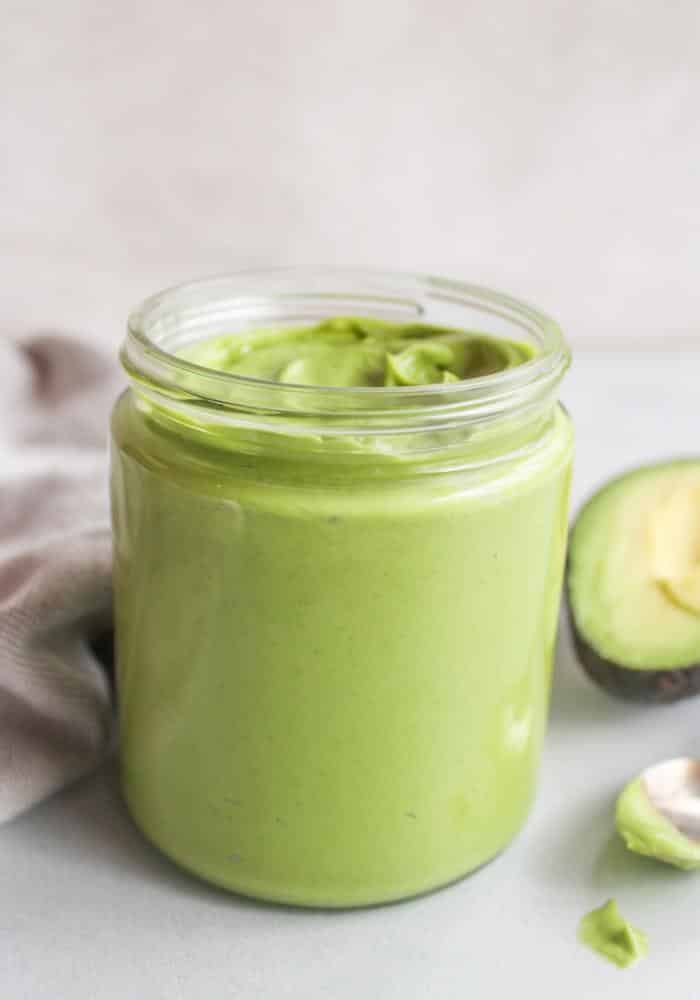 If a day goes by without me eating avocado in some form or fashion someone please check my pulse. I love avocados, friends. I can slice one up and eat it on anything. Eggs, burgers, chicken, sandwiches, and salads are the usual suspects.
And don't get me started on guacamole. Now I've gone and made myself hungry.
This dip tastes like avocado. As it should. It's avocado, baby.
It's so very smooth and creamy.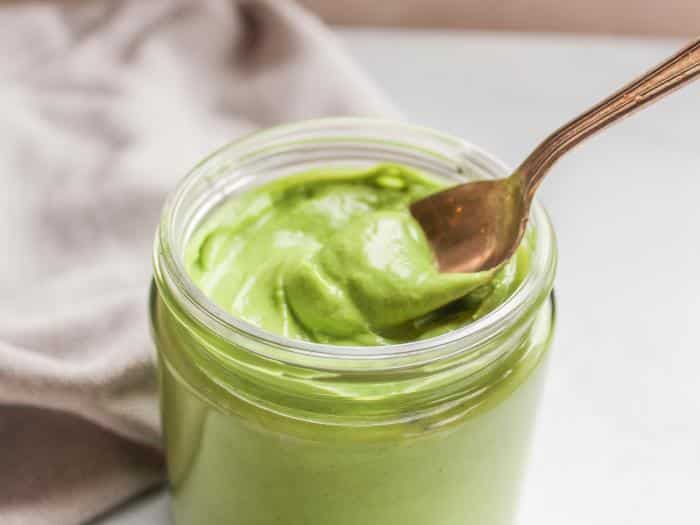 It's thick so it's not going to pour like a vinaigrette. If adding to a salad I've found that using a squirt bottle works well or just do what I do and slather it on and mix it in with your fork.
My all time favorite use for this Creamy Avocado Dressing & Dip is in tacos and burrito bowls. It's so good! Add a big dollop to omelets. Dip your kabobs or raw veggies in it. Spread it on your sandwich. Slather it on your burger.
I love to use it on my Turkey Taco Skillet.
What can't you do with it? Well don't put it on cereal. Other than that you're good.
If you're looking for a dressing that isn't quite so thick I have tons! Try my Strawberry Basil Dressing, Easy Homemade Italian Dressing, Blueberry Dressing, Raspberry Mint Dressing, Easy Ranch Dressing, Dairy Free Ranch Dressing & Dip, or Cilantro Citrus Vinaigrette.
Avocado Dressing & Dip
This Creamy Avocado Dressing & Dip is yummy on everything! Only 5 simple ingredients!
Ingredients
1 avocado, ripe
1/4 cup water
1/4 teaspoon garlic powder
1/4 teaspoon salt
handful of fresh cilantro
Instructions
Dump everything in the blender and blend until smooth.

Add to a salad. Serve over a burrito or rice bowl. Add to the top of tacos or nachos. Use as a dip. There's so much you can do with this avocado goodness!
Notes
This recipe makes 3/4 cup of Avocado Dressing & Dip. If you're serving a crowd just double the recipe!
Nutrition
Serving: 2tbsp, Calories: 54kcal, Carbohydrates: 2g, Fat: 4g, Sodium: 99mg, Potassium: 162mg, Fiber: 2g, Vitamin A: 50IU, Vitamin C: 3.4mg, Calcium: 4mg, Iron: 0.2mg