Easy Homemade Italian Dressing
Want a fast and delicious Italian dressing you can make at home? You're going to love this! Just shake everything together in a jar. That's it! No cooking, no chopping, no blending, no nothing.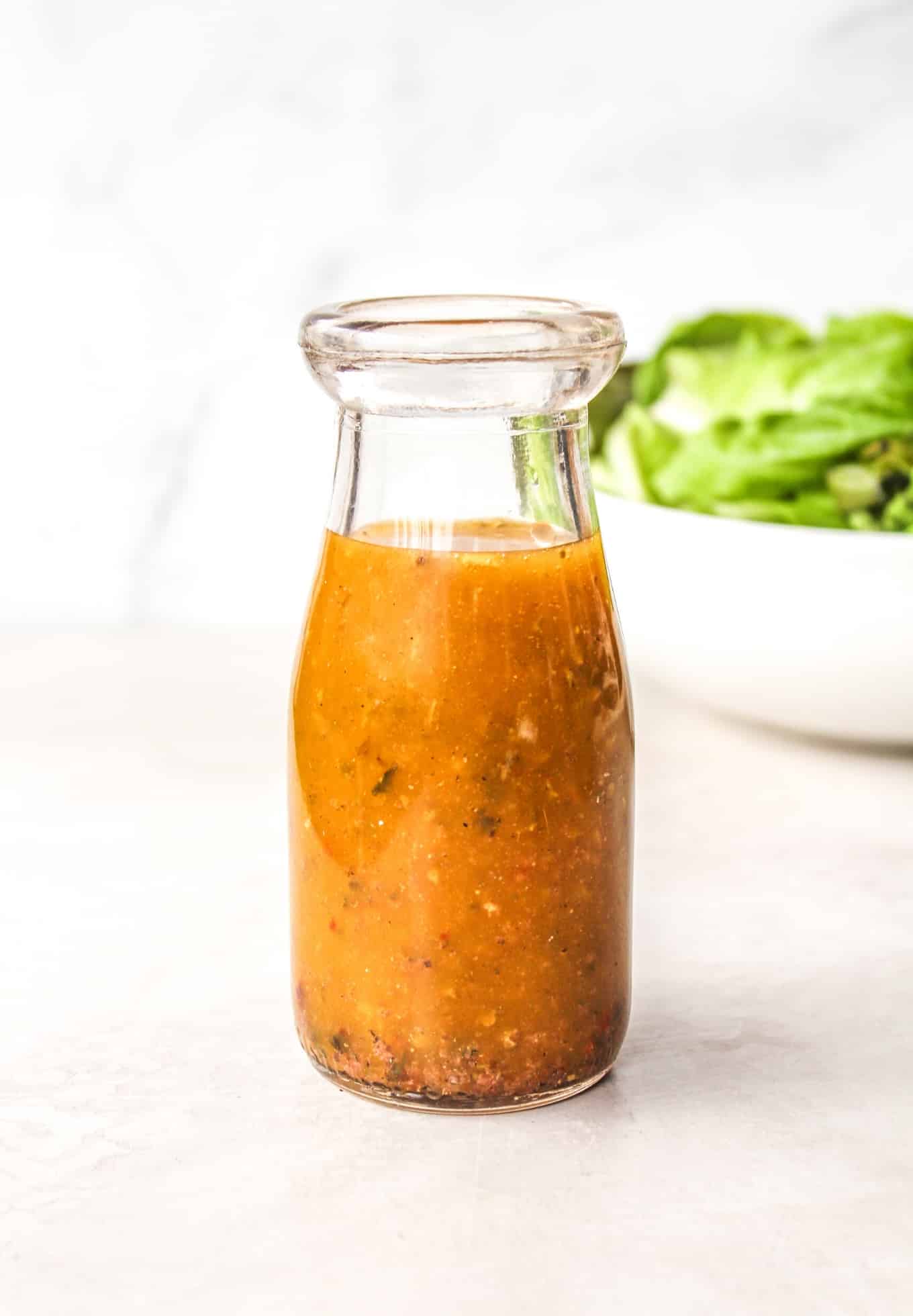 Once I realized that all the salad dressings on God's green earth contain sugar I set out to create a few that don't. Okay, yes I'm aware that there are exceptions. But they tend to be expensive and I'm definitely Team Let's Make What We Can at Home.
So here we are making this Easy Homemade Italian Dressing.
You probably already have all these ingredients which means you can quickly whip up a jar of this stuff whenever you want it. That's my kind of recipe.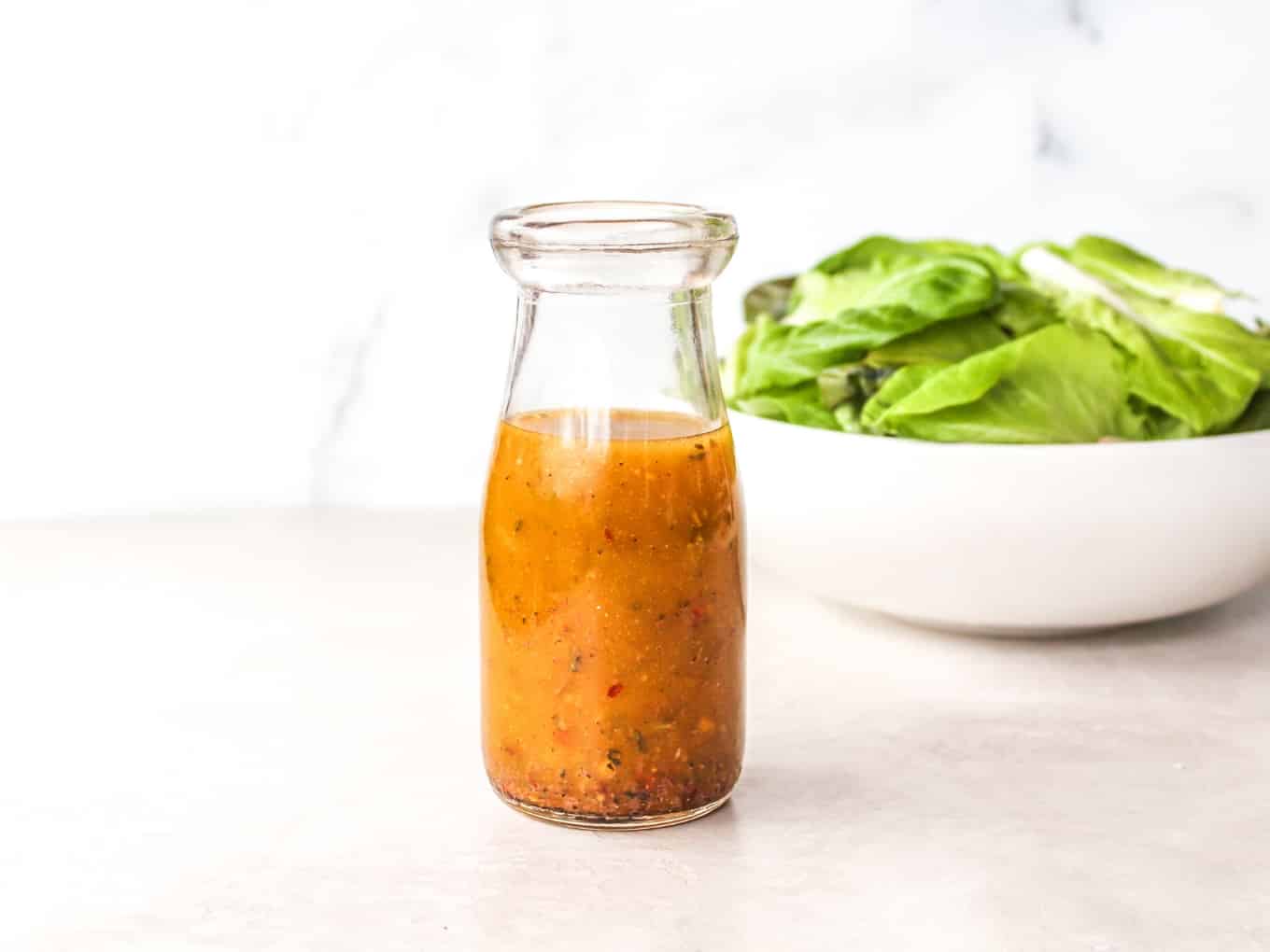 All the ingredients are clean. No junk. No artificial anything. Just the good stuff.
And this dress is Whole30 compliant, gluten free, and dairy free! More good news, right?
Make it and pour it on a salad, in pasta, or use it as a marinade. (I recommend using it in this Italian Marinated Chicken and these Italian Marinated Chicken Lettuce Wraps.)

Should you use red or white wine vinegar?
Since first publishing this recipe the question I'm asked most often is which vinegar I recommend. Truly I cannot pick. Both red and white wine vinegar work beautifully in this dressing. Feel free to go with whichever you have on hand. I tend to select the red more than the white but I couldn't say that it makes a difference other than creating a dressing that looks (in terms of color) more like what you see in stores.
Can you use red or white wine vinegar while on Whole30?
The other common comment I hear is if you can use red or white wine vinegar while completing a round of Whole30. Alcohol isn't allowed and it has the word wine in the title. Well, friend, you can have it! You can find that out for yourself on the Whole30 website if you like. The Whole30 position is that most vinegars are allowed and they specifically list both red and white wine vinegars as being acceptable. 
How to store your dressing leftovers
Store your leftover dressing in the refrigerator in an airtight container with a lid. I like to use a jar with a tight seal. It can keep for up to 2 weeks. You'll see some separation so shake before using.
More recipes like this:
Dairy Free Ranch Dressing & Dip
Easy Homemade Italian Dressing
This Easy Homemade Italian Dressing is so tasty and simple! Plus it's Whole30, gluten free, sugar free, and dairy free. Perfect on salads or as a marinade!
Ingredients
3/4 cup olive oil
1/4 cup red or white wine vinegar
1 tsp garlic powder
1 tsp dried oregano
1 tsp dried basil
1/2 tsp onion powder
1/2 tsp crushed red pepper
3/4 tsp salt
1/2 tsp pepper
1 tsp lemon juice
Instructions
Add all ingredients to a jar, place the lid on the jar, and give it a good shake!

Just like with all vinegar based dressing you'll need to shake it up again before pouring to eliminate separation.
Nutrition
Serving: 2tbsp, Calories: 183kcal, Fat: 20g, Saturated Fat: 2g, Sodium: 221mg, Potassium: 4mg, Vitamin A: 35IU, Vitamin C: 0.2mg, Calcium: 4mg, Iron: 0.3mg