Strawberry Orange Fizz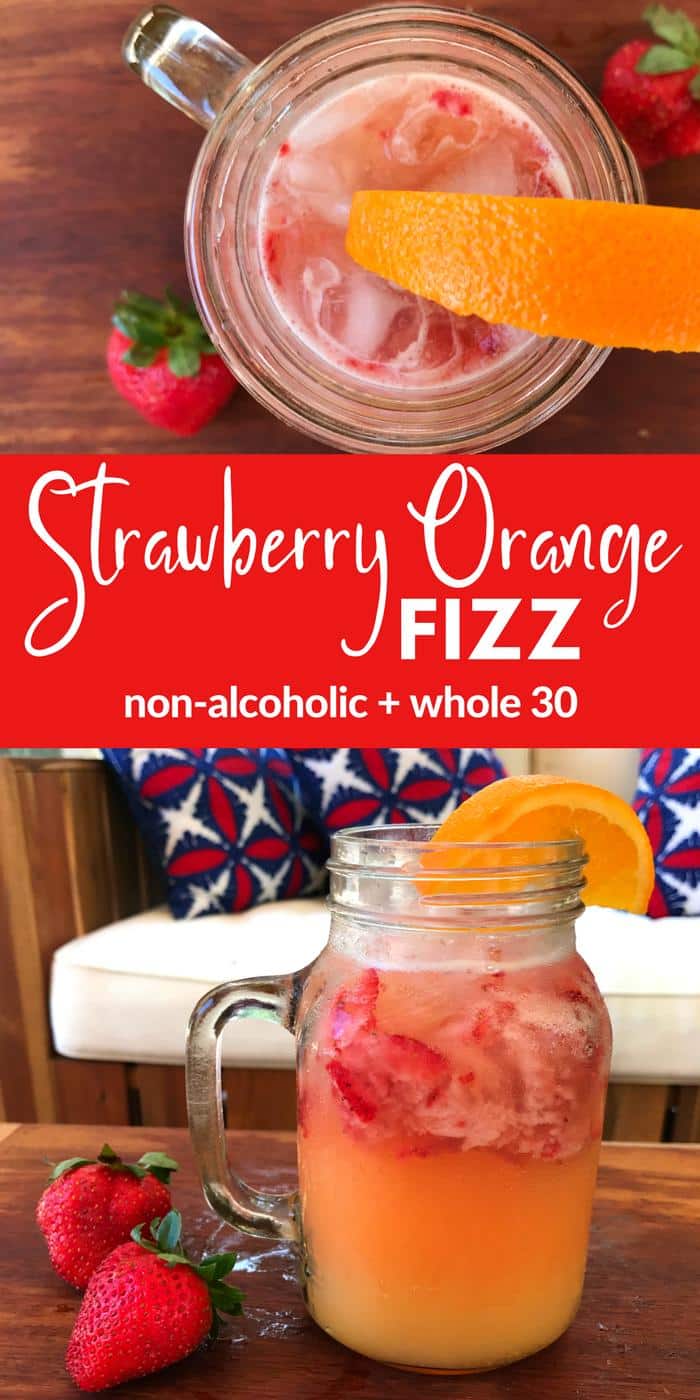 Today I'm sharing a refreshing summer drink with you (although I drink it year round and certainly not only in the summer months). With it's bright color, fizz, and fruity flavor it feels like you're enjoying a yummy cocktail minus the alcohol and sugar that usually comes with one.
I've been enjoying various versions of this Strawberry Orange Fizz for a few years now. It all started when I was doing my first round of Whole 30 in 2015. It's still my go to drink when I want something that feels like a treat. Something a bit different than water or juice. Something extra special.
It's simple with fresh ingredients and no sugar.
You can make it in just a few minutes.
It's beautiful with vibrant colors so you can wow your guests with it at a BBQ, brunch, or baby shower.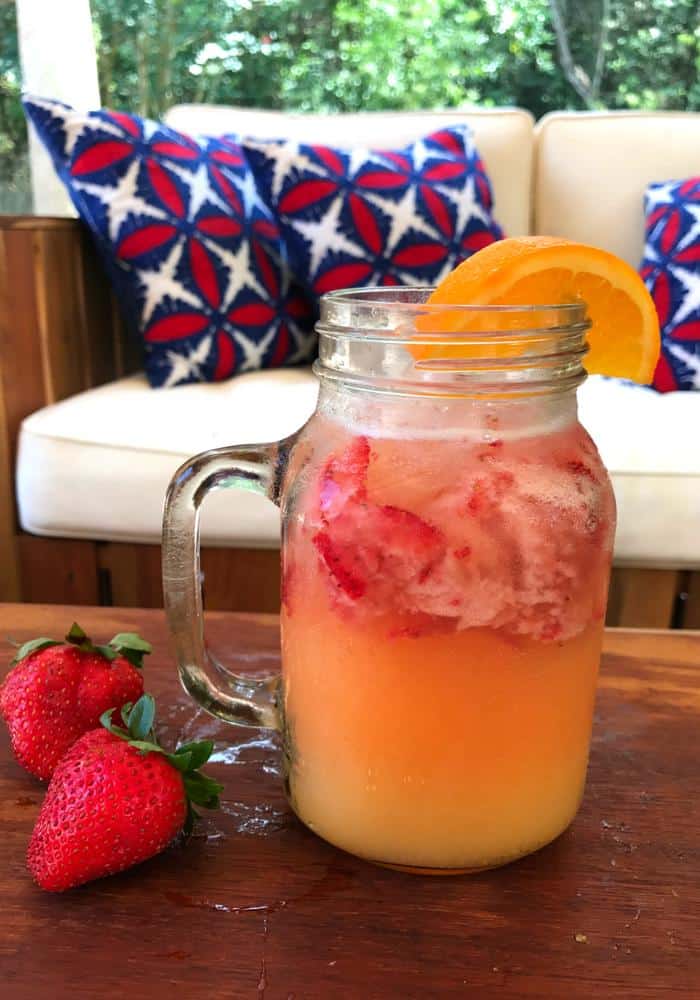 Let's talk ingredients.
I never squander an opportunity to use fresh fruit. Strawberries are quickly gobbled up in my home and for good reason. When they're dark red and a little soft they are bursting with flavor, aren't they? Like pieces of candy that are actually good for you.
Have you tried La Croix before? La Croix is a sparkling water that comes in a variety of fruit flavors. No sweeteners are used so if you're expecting the can of grape soda from your childhood you'll need to reset those expectations. It's not sweet but I really love it. I'm partial to the Pomme Baya (Apple Cranberry) and Cran-Raspberry.
The fizz in this mocktail comes from the La Croix but the sweetness comes from a mix of orange juice, peach juice, and strawberries. You can (and I do) experiment with all kinds of fruit juice!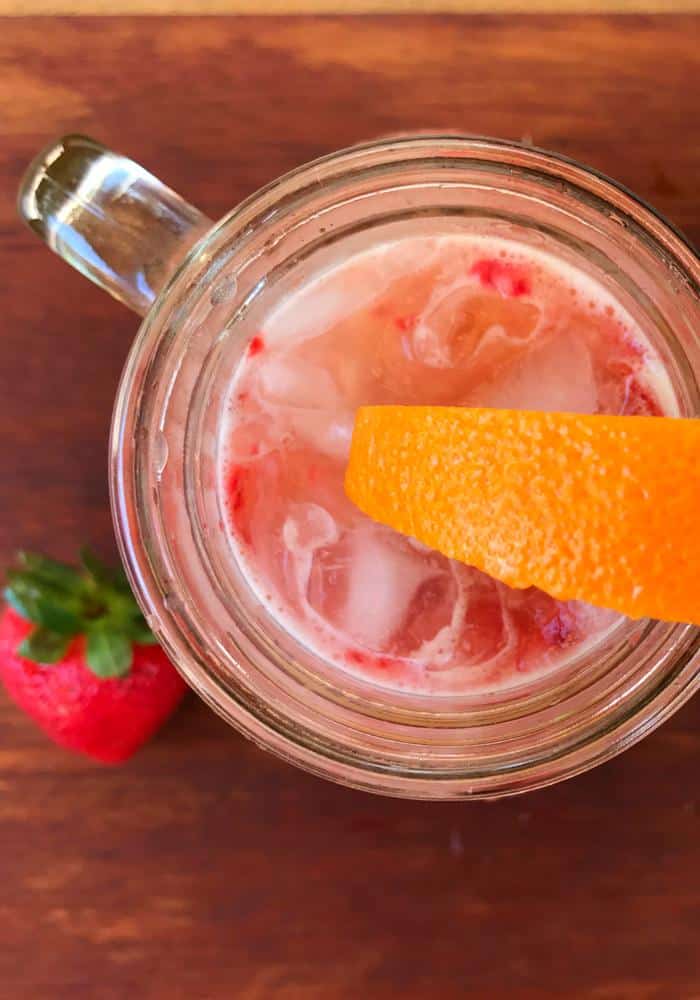 It's so much easier to kick the habit of sugary junk-filled drinks when there are alternatives like this available. Give it a try and let me know what you think!
Strawberry Orange Fizz
Recipe Type: Beverage
Cuisine: Non-Alcoholic, Whole 30, Sugar Free, Dairy Free
Author:
This Strawberry Orange Fizz is a fun alternative to sugar-laden drinks. It's non-alcoholic, fizzy, and full of yummy fruit juice. Plus it's perfect for entertaining!
Ingredients
2 parts La Croix (I use Pomme Baya / Apple Cranberry)
1 part orange juice
3-5 strawberries
splash of peach juice or puree, optional
lots of crushed ice
Instructions
Puree or muddle your strawberries. If you're only making one you can just add the strawberries to the bottom of our glass and smash them with a fork. If you're making a large batch I'd give them a quick puree and then pour them into glasses.
Pour your La Croix, orange juice, and peach juice over the strawberries. To give you an idea of actual measurements, if I'm making a small drink in a glass I use 2/3 cup La Croix, 1/3 cup orange juice, and 3 strawberries. For a larger drink (like the one pictured) I double that.
Fill with ice and enjoy! Garnish with a slice of orange or strawberry.