30 of the Best Lime Recipes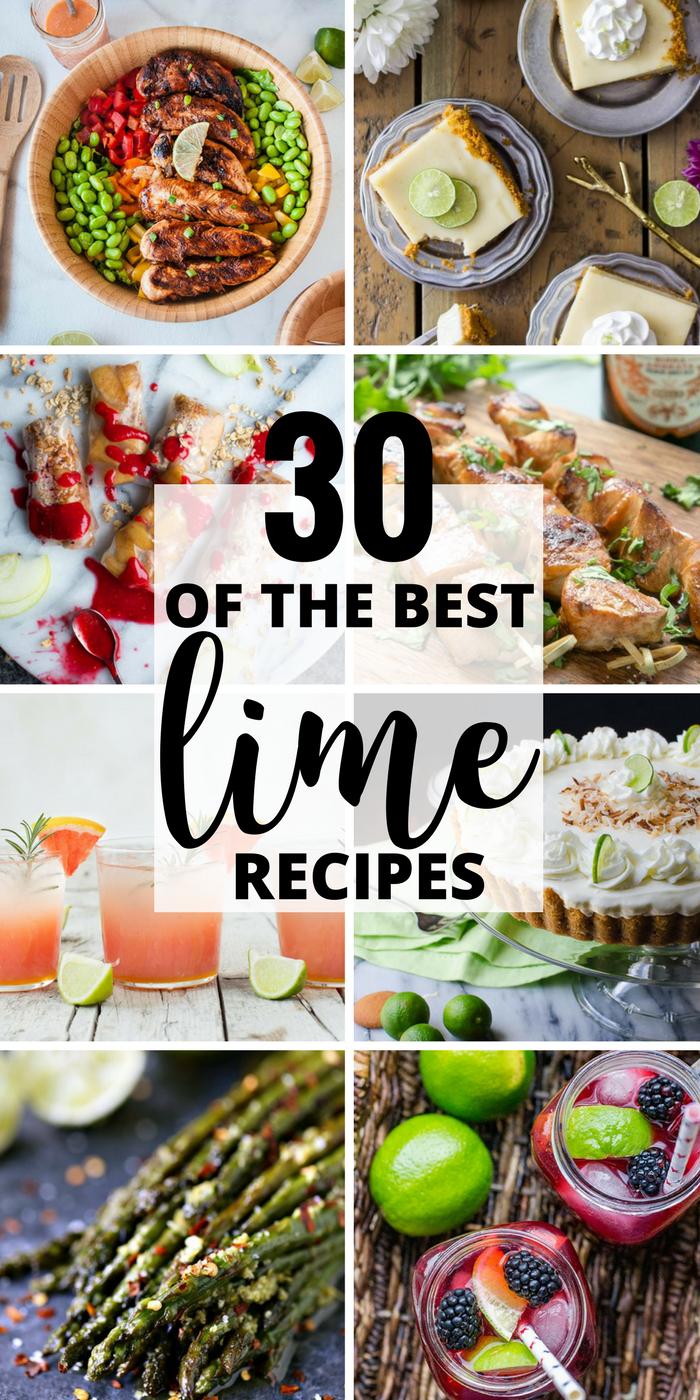 Today I'm wrapping up my citrus series with this collection of 30 of the Best Lime Recipes. If you're new here you'll also want to check out 30 of the Best Lemon Recipes and 30 of the Best Orange Recipes. You can never have too much citrus!
When I think of limes images of margaritas, seafood, & fresh pico de gallo come to mind. This list includes all of those plus many more ways to prepare incredible food with lime. And what better time to prepare them than in the hot months of summer?
Click on any image to be directed directly to the recipe. You'll be oh so happy you did.
1. Blackberry Lime Margaritas
Margaritas are such a summer staple for me. I prefer the sweeter versions that introduce other fun fruit so I'm totally on board with this yummy twist. Plus you can't beat this gorgeous color!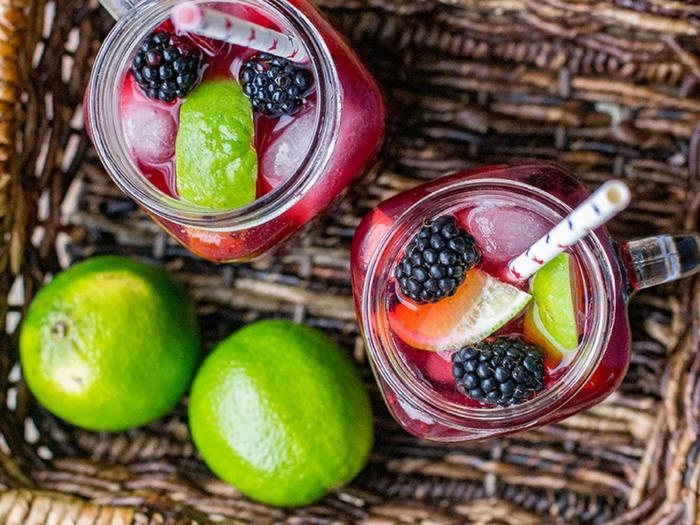 2. Beer Lime Chicken Skewers
This marinade includes beer, red chili, lime, and a few other yummy ingredients. Delicious!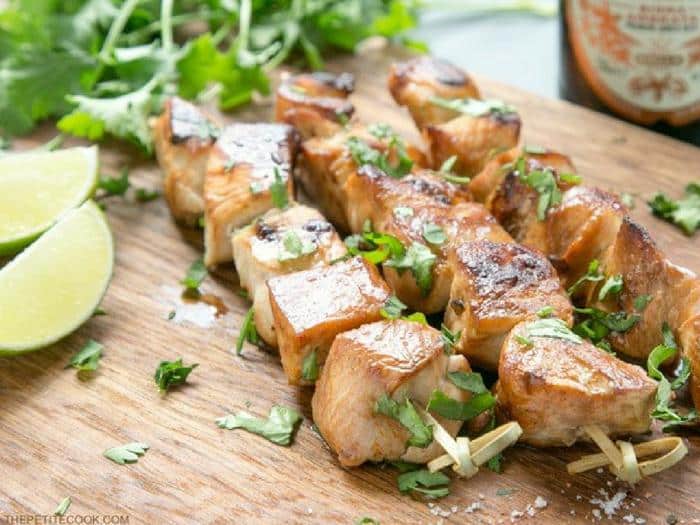 3. Key Lime Pie Bars
Um. Yes. And I'll have another please.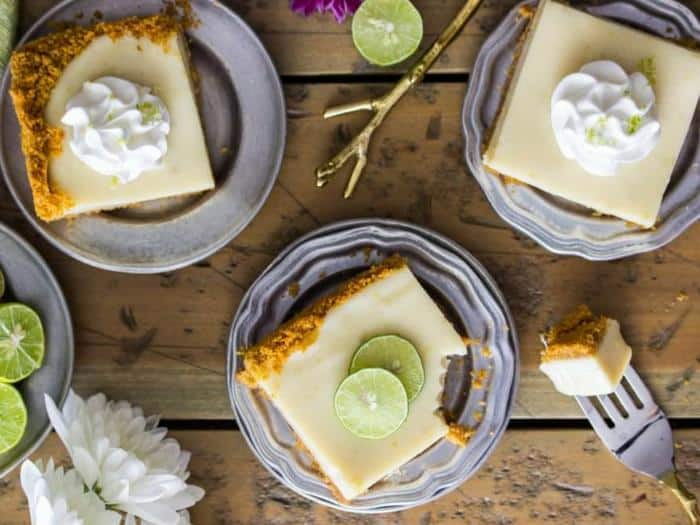 4. Siracha Lime Chicken Salad
I'm so passionate about making (and eating) an incredible salad. This particular salad caught my eye because it's packed with big flavors. Both the marinade and dressing include lime so you'll get plenty of that delicious citrus you're craving.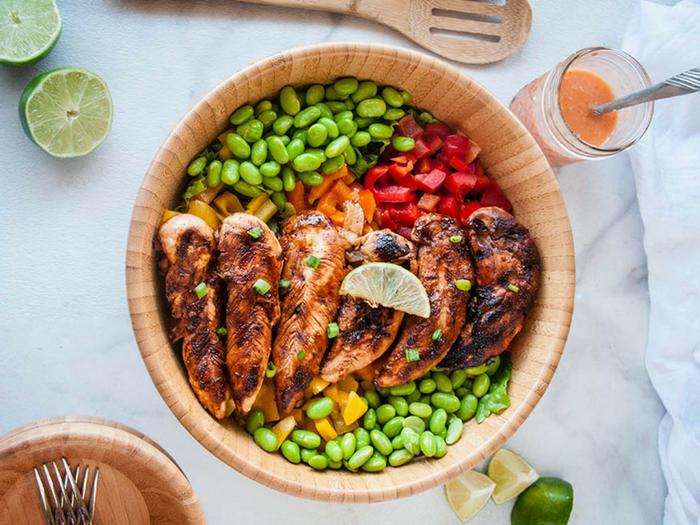 5. Key Lime Mango Crab Cake Salad
She had me at key lime aioli. Really. That's all it takes. There's lime in the salad dressing too. This is such a lovely light lunch for these warm weather days.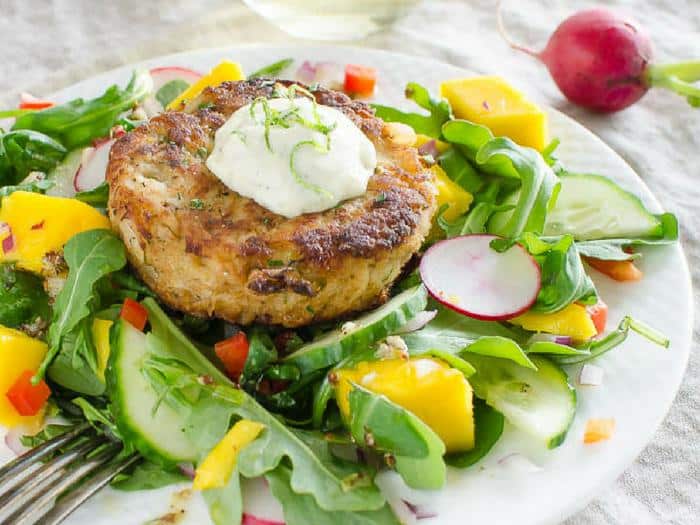 6. Hibiscus Lime Cooler
A brunch or baby shower is just begging for this delightful drink. Who needs lemonade when you could be sipping on this?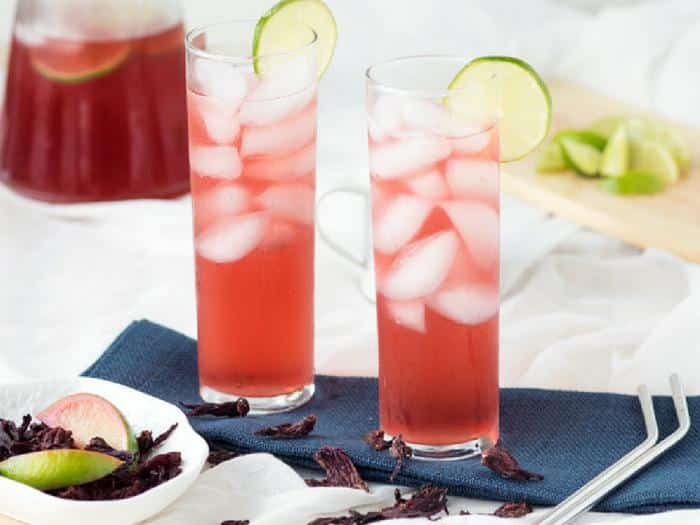 7. Eggless Key Lime Pie
How creamy does this pie look?! Answer: so very creamy. You'll be surprised by how easy it is to make.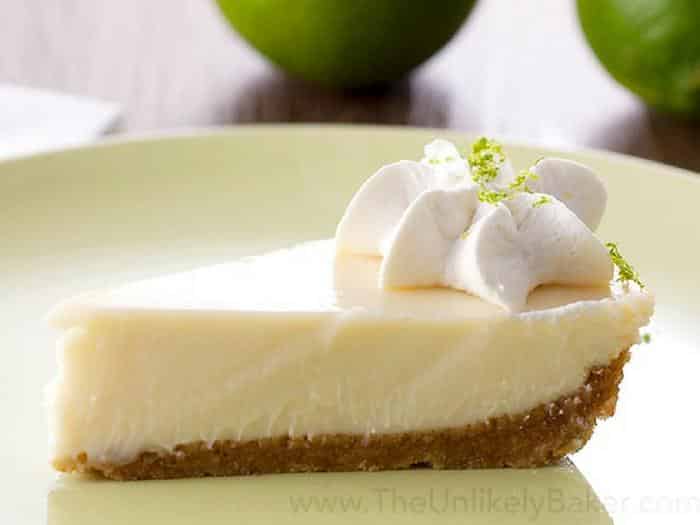 8. Grapefruit Lime Cocktail with Ginger & Rosemary
My husband is a huge fan of a grapefruit cocktail and he's won me over. This beautiful drink is a definite upgrade from his though. I especially love any opportunity to use fresh herbs so I'm excited about the rosemary!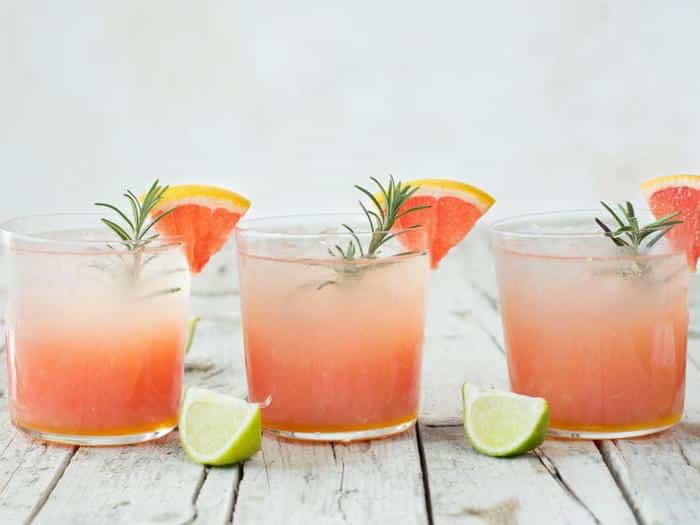 9. Pico de Gallo
You can't beat fresh homemade pico de gallo as a dip or topping for basically anything. I put it on chicken, eggs, in an omelet, on a burger… the list goes on. It's full of bright bold flavors that's beautifully complimented with a heavy dose of fresh lime juice.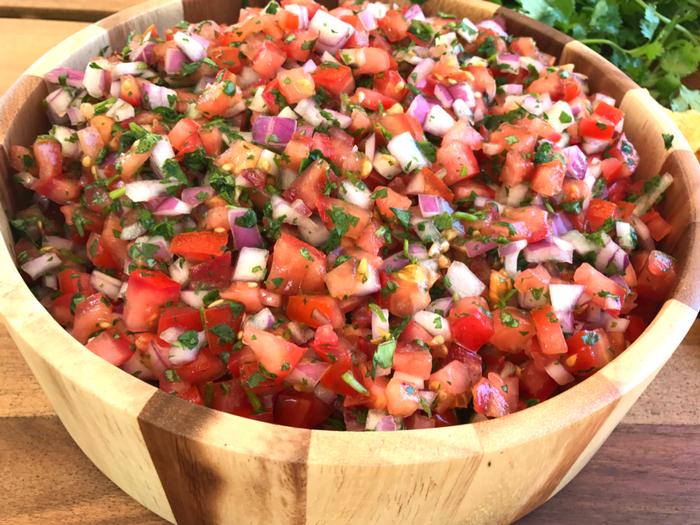 10. Skillet Asparagus with Lime Butter

Asparagus is typically paired with lemon but why not use lime instead? And red pepper flakes? Yes!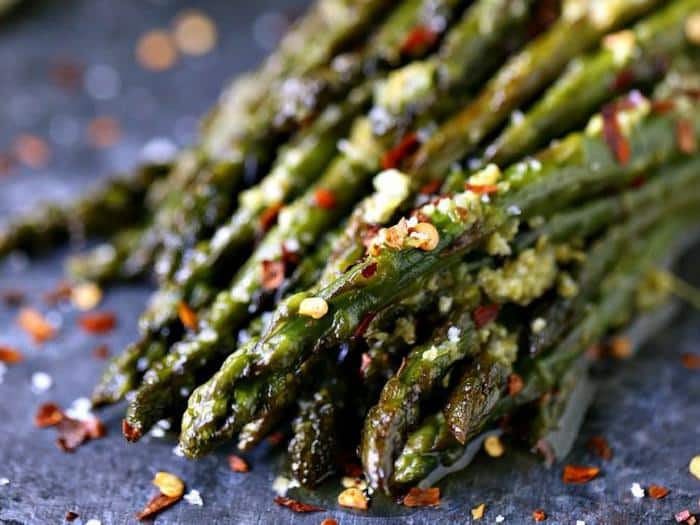 11. Grilled Chili Cilantro Lime Chicken
If you're not grilling all summer long we can't be friends. Seriously though. Summer = grilling. It's all about the marinade for me and this one is a winner.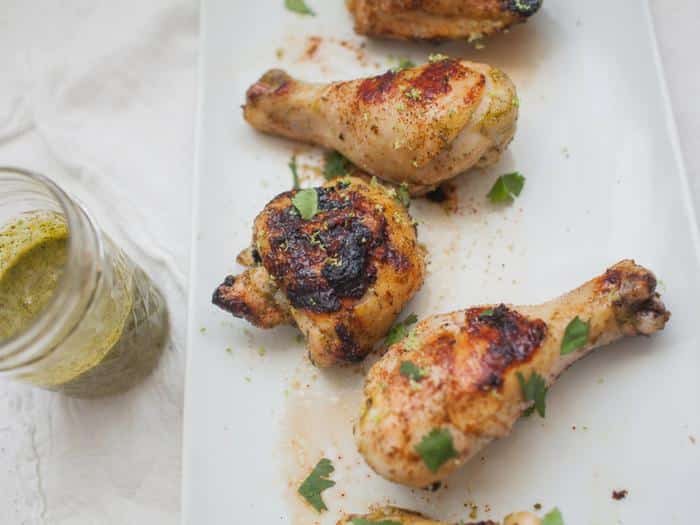 12. Tangy Lime Bars

I know I've shared one lime bar already but I couldn't resist adding another because lime and lemon are totally destined to be made into dessert bars.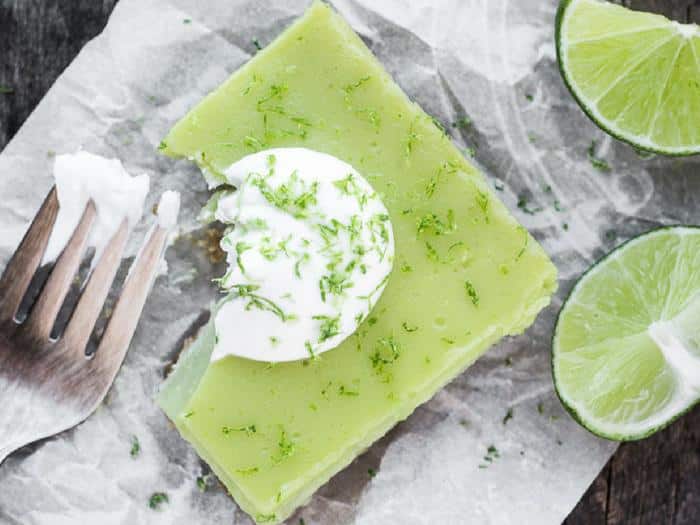 13. Key Lime Cookies
I'm envisioning these tart cookies with tea or coffee. (Obviously I just mean coffee. If you know me you know that.)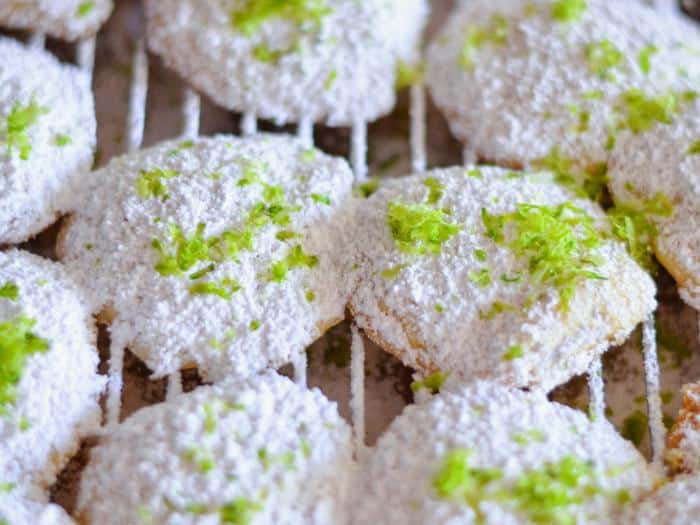 14. Winter Spring Rolls Two Ways
There are two gorgeous spring rolls recipes here depending on what you're craving. One is savory and one is sweet. Look at these stunning apple pie spring rolls with raspberry lime dipping sauce. I mean come on. YUM.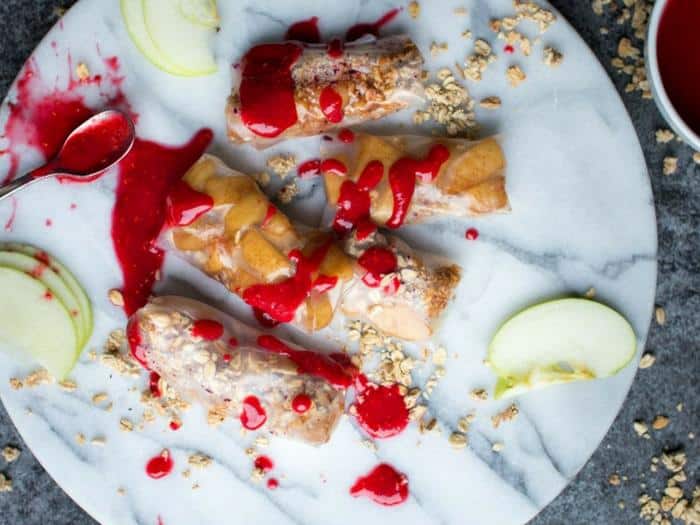 15. Lime Mascarpone Cheesecake Shooters
Craving a little cheesecake but don't want to do all the work required? These cheesecake shooters are far simpler than a traditional cheesecake! Perfect for when you want an easy but totally delicious dessert for two!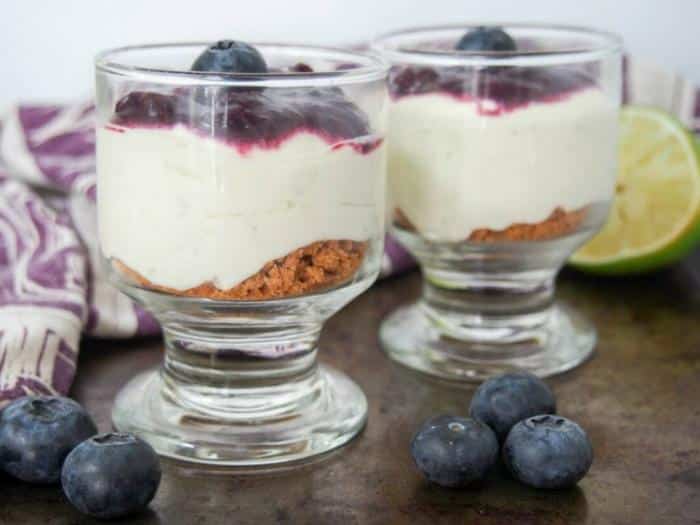 16. Perfect Mojito
When I think of mojitos I always think of the Kentucky Derby because it was at a Kentucky Derby viewing party that I tried my very first mojito. I remember how surprised I was by the mint and lime combo. A great mojito is just so refreshing and exactly what you need for summer!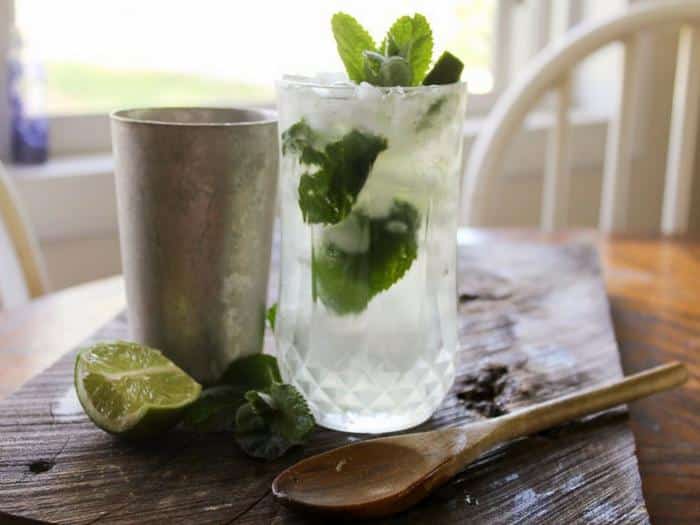 17. Grilled Chicken with Fennel & Apricots
This is not your average grilling recipe. The combination of apricots, fennel, and lime make this one extra special. Serve it on a platter to guests and they're sure to be impressed.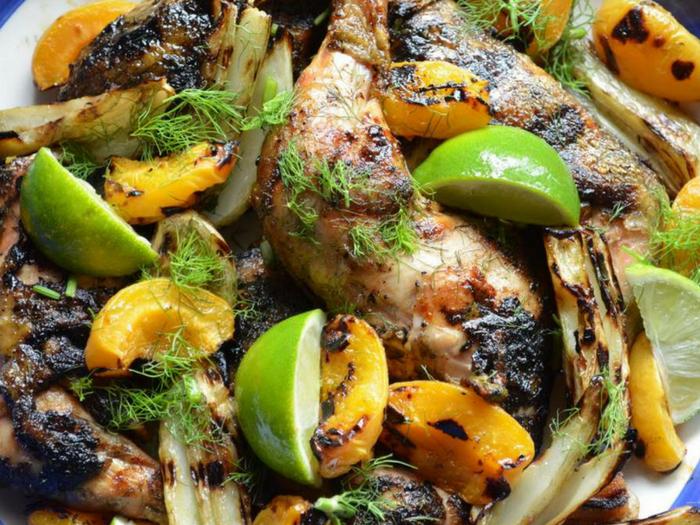 18. Key Lime Mousse Tart
I can easily imagine the tartness of this beauty, can't you? You can serve this chilled or frozen. I personally can't imagine how you could go wrong either way.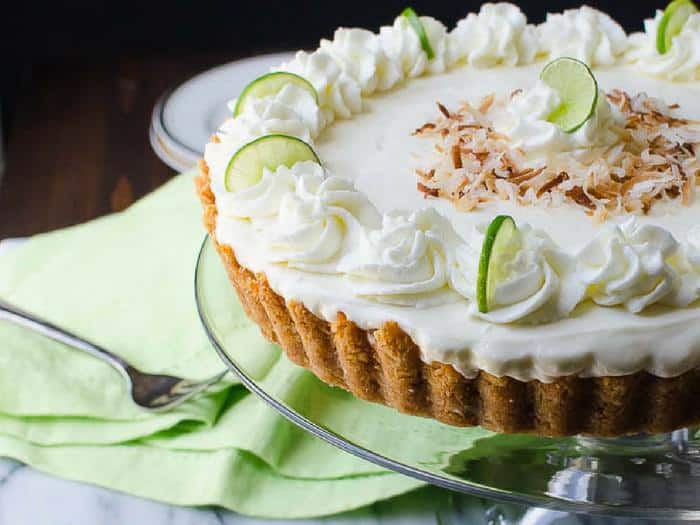 19. Mother's Day Raspberry Lime Shrub Drink
This shrub drink is the perfect base for a cocktail, dressing, or marinade. Lovely on seafood or in a fun margarita!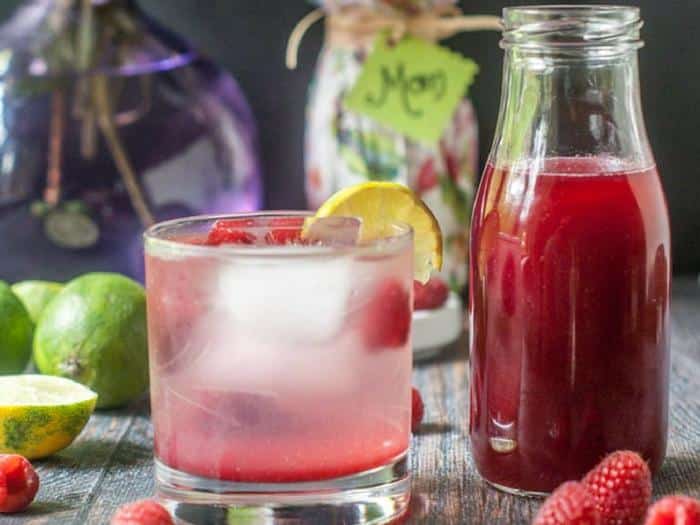 20. Cilantro Lime Grilled Shrimp with Pineapple Salsa
You'll feel like you're on a tropical vacation with this feast in front of you.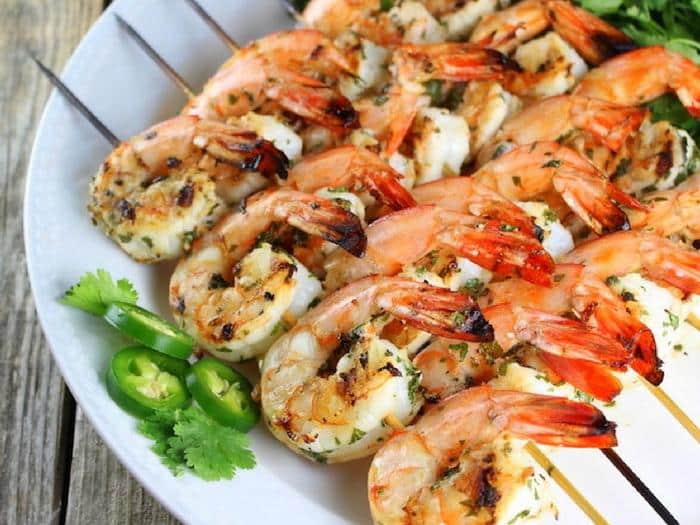 21. Mango Key Lime Coconut Popsicles
I think we can all agree to coconut and lime belong together. If you get that then you're really going to love these popsicles. Plus she didn't even use popsicle molds! She created these sweet treats with little paper cups (like the kind my son keeps in his bathroom for mouthwash) and popsicle sticks!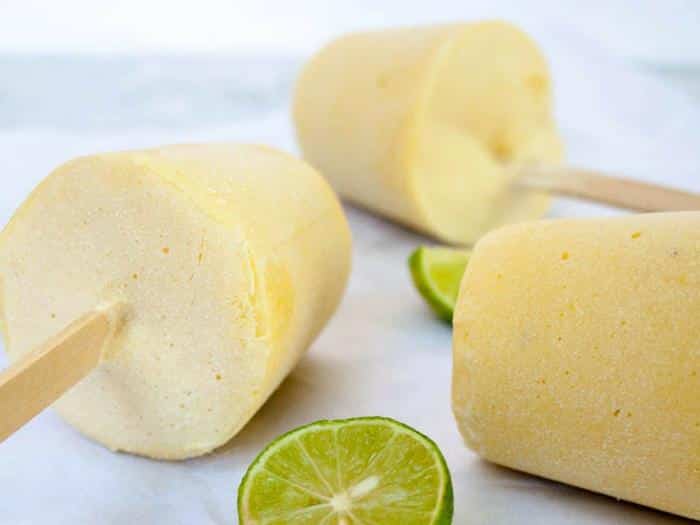 22. Zucchini Lime Cupcakes
I'm such a sucker for little cupcakes and cookies. I promise it's not because I'm trying to eat less. I just eat more of them to equal whatever I'd eat if they were larger. But they're so stinkin' cute!
23. Salted Lime Sherbet (Margarita Ice Cream)
Margarita as ice cream? Yep yep yeppity yep. You can make it with or without tequila too!
24. Chili Spiced Sweet Potato Fries with Garlic Lime Sauce
This garlic lime sauce sounds totally addictive. It's perfect paired with these perfectly crunchy spicy sweet potato fries!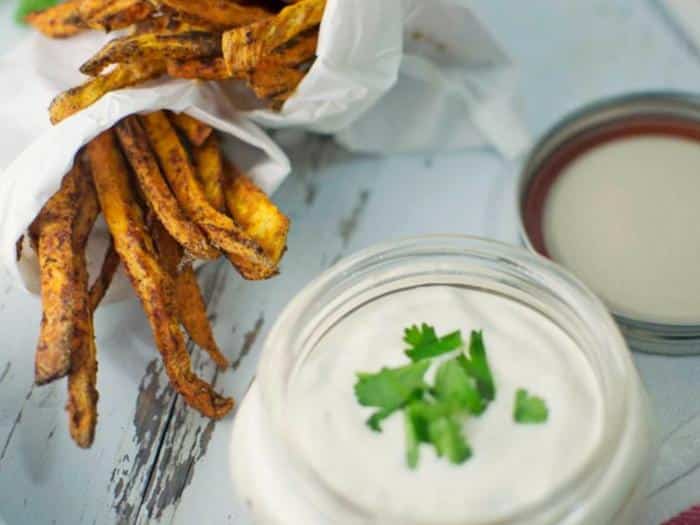 25. Chili Lime Grilled Brussels Sprouts
Brussels sprouts are a completely under appreciated veggie. They get such a bad rap but they're truly my favorite when they're roasted or grilled. This yummy version includes chili pepper flakes. Hello, delicious side dish!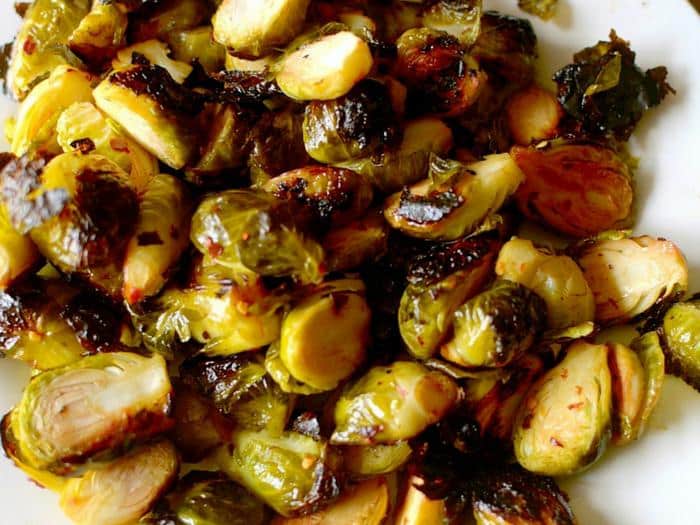 26. Basil & Lime Infused Vegan Butter
You do not have to follow a vegan diet to appreciate this vegan butter. This would be incredible in pasta or over seafood!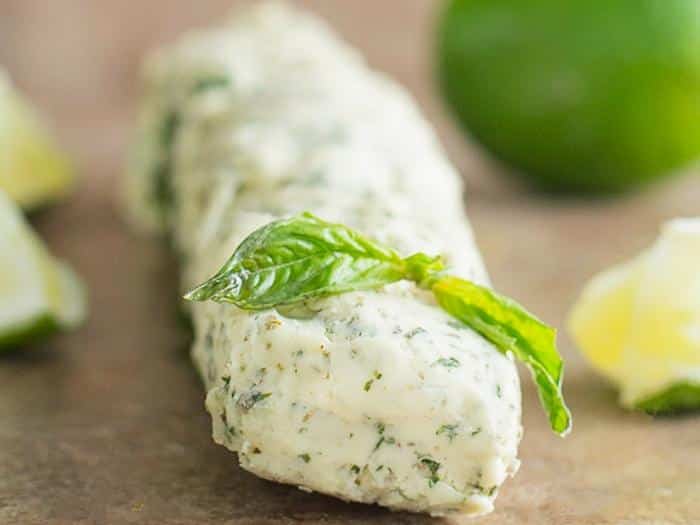 27. Lime Basil No Churn Ice Cream
Only 4 ingredients and no churning? Yes please!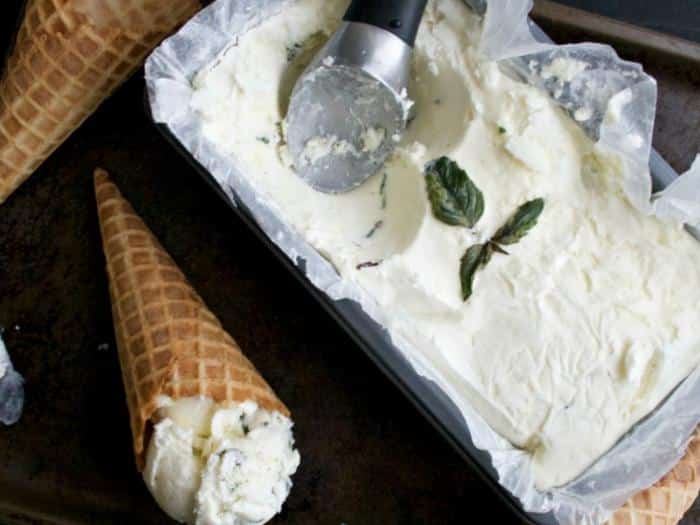 28. Grilled Chili Lime Shrimp Zoodles
Zoodles are such an easy way to lighten up a dish plus they cook so fast. I'm always amazed when someone says they haven't tried them before. What are you waiting for?!
29. Grilled Rib Steaks with Chimichurri Sauce
Chimichurri sauce makes everything better, don't you think? It's full of big fresh flavors. Pile it up on a juicy steak and you'll have one satisfying dinner!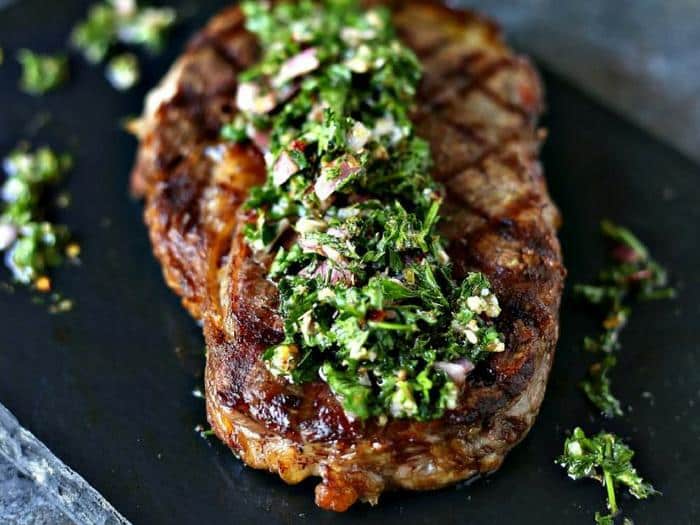 30. Family Favorite Guacamole
I'm a guacamole addict. There. I said it. I eat it several times a week and I have no plans to change my ways. This is my go to guacamole recipe. It's simple to make. You can whip up a large batch or just enough for one. Put it on anything or enjoy it with chips. If you're not already making your own you're going to fall in love in no time at all and then you can join me in Guacamole Anonymous. I'll save you a seat by the snack table.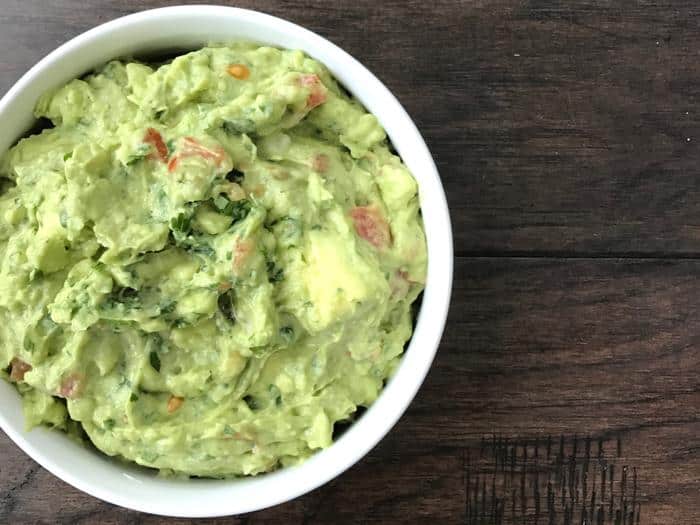 Find more citrus inspiration in my previous collections of recipes featuring lemon and orange!