85 Must Make Whole30 & Paleo Dinners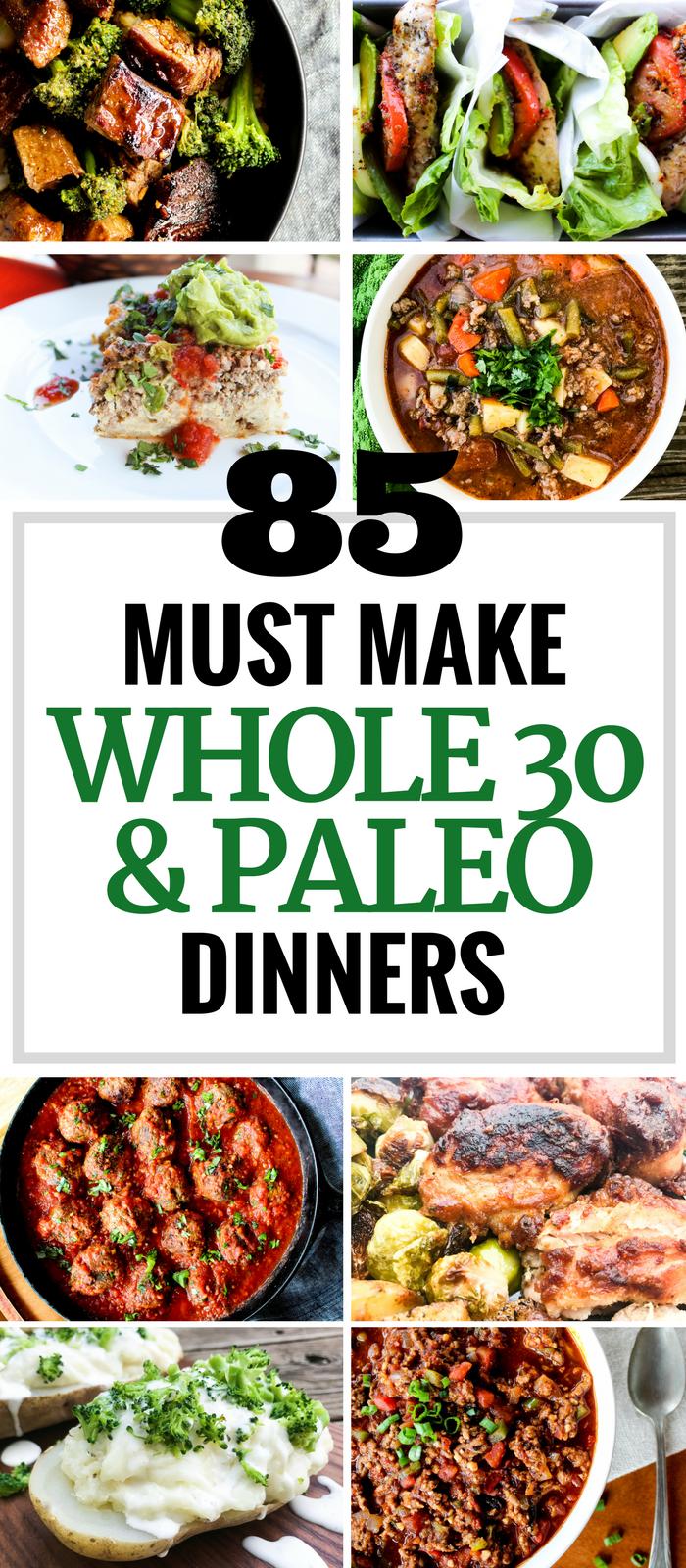 This May I completed my 6th round of Whole30. Think I'm crazy? That's okay. You're not alone. I really do love using Whole30 as a reset when I feel myself picking up a few bad eating habits. Plus it was in my very first round two years ago that I learned that dairy and I are not friends.
When someone asks me if Whole30 is hard I always tell them that it's the meal planning that's hard. You don't want to find yourself hungry without a speck of Whole30 food in the refrigerator, friend. That's when bad decisions are made.
It's best to think through what you'll be eating that day and the next day in advance so your kitchen is appropriately stocked. That rule applies whether you're a Whole30 newbie or a veteran like me. Prepare, prepare, prepare.
Given the importance of planning ahead I'm sharing this list of Whole30 friendly dinner recipes. These are must make. Really.
Some recipes are my own but there are lots from other food bloggers as well. The recipe creators I've included consistently create beautiful, satisfying, and good for you dishes so you'll really want to visit their websites.
Looking for even more Whole30 & Paleo ideas? Check out 250 Whole30 Recipes You'll Love and 105 of the Best Whole 30 Recipes.
And now on to this giant collection of dinner ideas. Start perusing and writing down your shopping list! Enjoy!
Chicken:
Turkey:
Beef:
Seafood:
Vegetarian:
For more Whole30 recipes don't forget to visit 250 Whole30 Recipes You'll Love and 105 of the Best Whole30 Recipes! Plus spend a little time scrolling through the Whole30 section of my blog for all my personal favorites!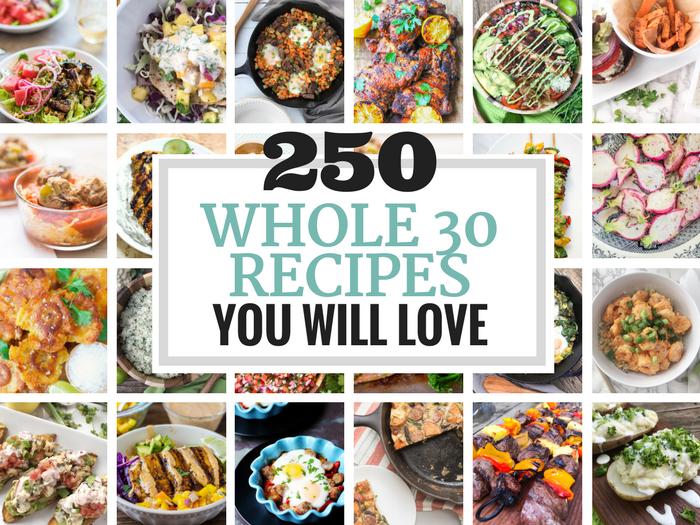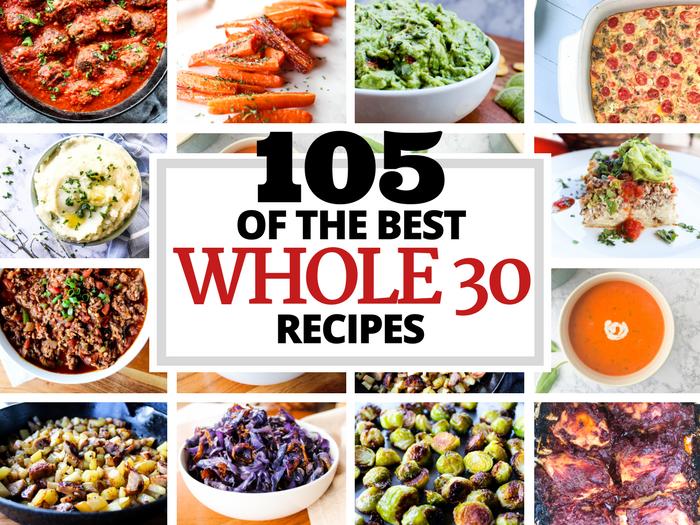 Save