Easy Taco Seasoning
Creating your own Easy Taco Seasoning is simple and requires ingredients you likely already have in your pantry.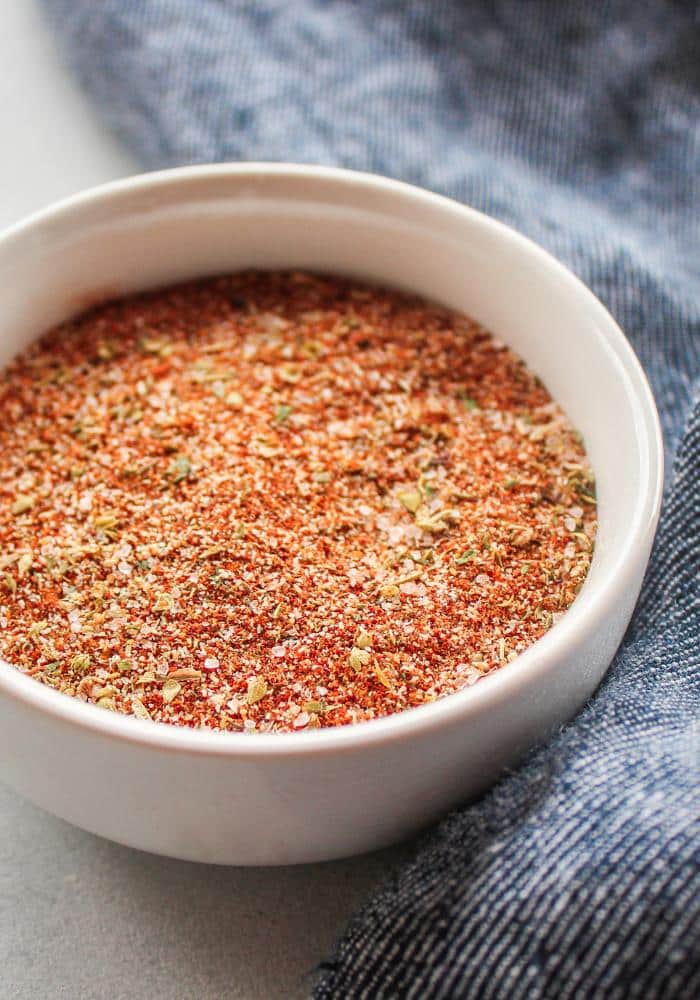 Once upon a time I was a frequent purchaser of those taco seasoning envelopes you can find in the grocery store. That changed when I realized how simple it is to make your own. Plus when you do it yourself you get to eliminate the unnecessary ingredients that are often included in the pre-packaged kind like sugar, canola oil, and silicon dioxide.
I make a large batch by quadrupling what this recipe calls for. I store it in an empty seasoning jar so I always have some on hand.
This seasoning is delicious on chicken, steak, potatoes, or in soups.
One of my favorite ways to use it is as a wet rub. To create a wet rub for chicken simply stir your seasoning together with 1 – 2 tablespoons olive oil and pat on the outside of chicken. Your chicken will get nice and blackened as it grills.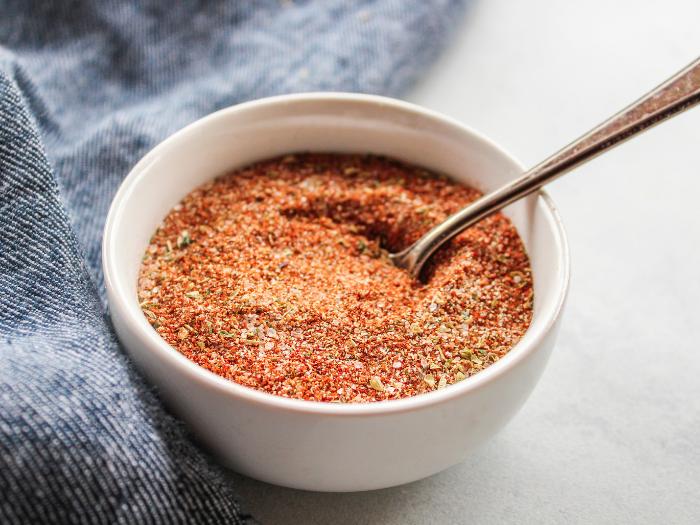 Note: This seasoning is enough for approximately 4 chicken breasts if you like to thoroughly coat yours (and I do).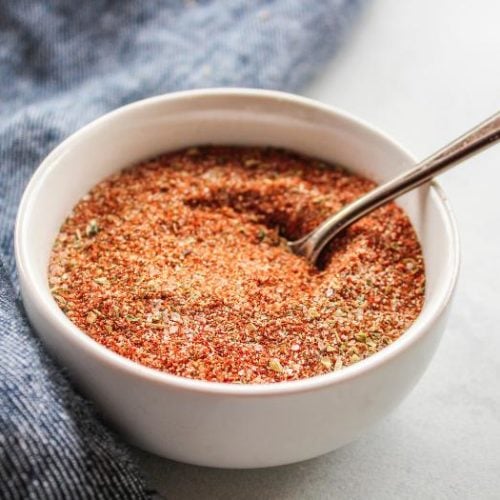 Easy Taco Seasoning
Create your own Easy Taco Seasoning in minutes with ingredients you probably already have in the pantry!
Ingredients
1 tsp chili powder
1/2 tsp onion powder
1/2 tsp garlic powder
1/2 tsp dried oregano
1/4 tsp paprika
1/4 tsp cumin
1/4 tsp salt
Instructions
Stir all ingredients together.
Notes
I quadruple this recipe and store it in an empty glass seasoning container for future use.
Nutrition
Calories: 21kcal, Carbohydrates: 4g, Sodium: 628mg, Potassium: 52mg, Vitamin A: 1085IU, Iron: 1mg