Eating Out on Whole 30: Quick Tips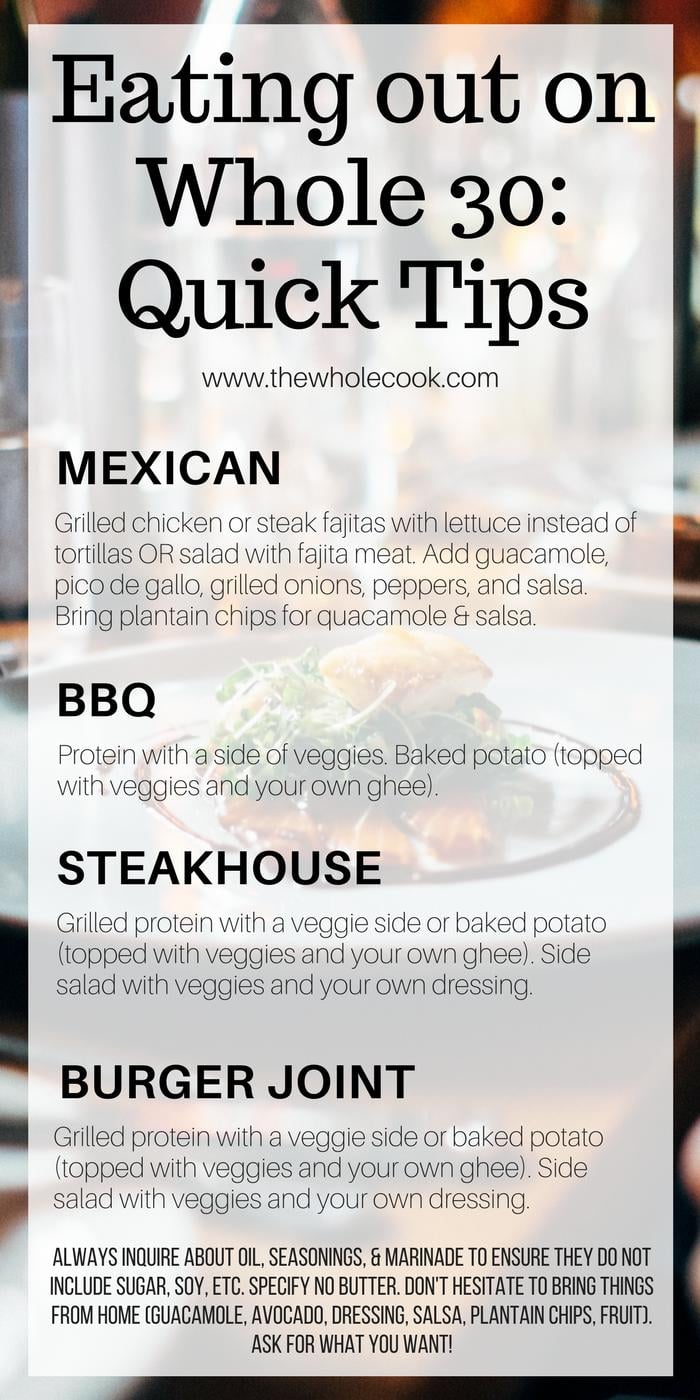 I am a huge fan of Whole 30. I've completed 3 rounds (90 straight days) and am wrapping up #4 right now. You can read about my experience with the program here.
If you too are participating then you're well aware that it involves a lot of cooking. Which translates to a lot of dishes. It's not unmanageable by any means but sometimes you just want someone else to do the work for you. Since I do not have a personal chef (shocking, I know) this requires me to leave the house. On those occasions you may have a moment of panic. I did.
What restaurants can accommodate the Whole 30 restrictions? And can I eat real food or just rabbit food? Don't get me wrong, I love a salad. In fact I have lots of ideas to help you build a really amazing salad. But I don't want to be limited to just a salad. I want options. I want really good delicious options.
If you're not prepared you could find yourself overwhelmed by a menu that doesn't work for you. It doesn't have to be that way.
I've written my best recommendations for eating out (Eating Out on Whole 30) and created this image above as an easy guide to help when you're making your restaurant plan of attack.
While it's far easier to eat at home where you have complete control over what goes into your food, it is possible to enjoy a meal out and you won't be forced to eat a lettuce leaf with no dressing. Because that sounds horrible. And I don't waste an opportunity to eat good food.
Save
Save
Save