Strawberry Lemon Frozen Yogurt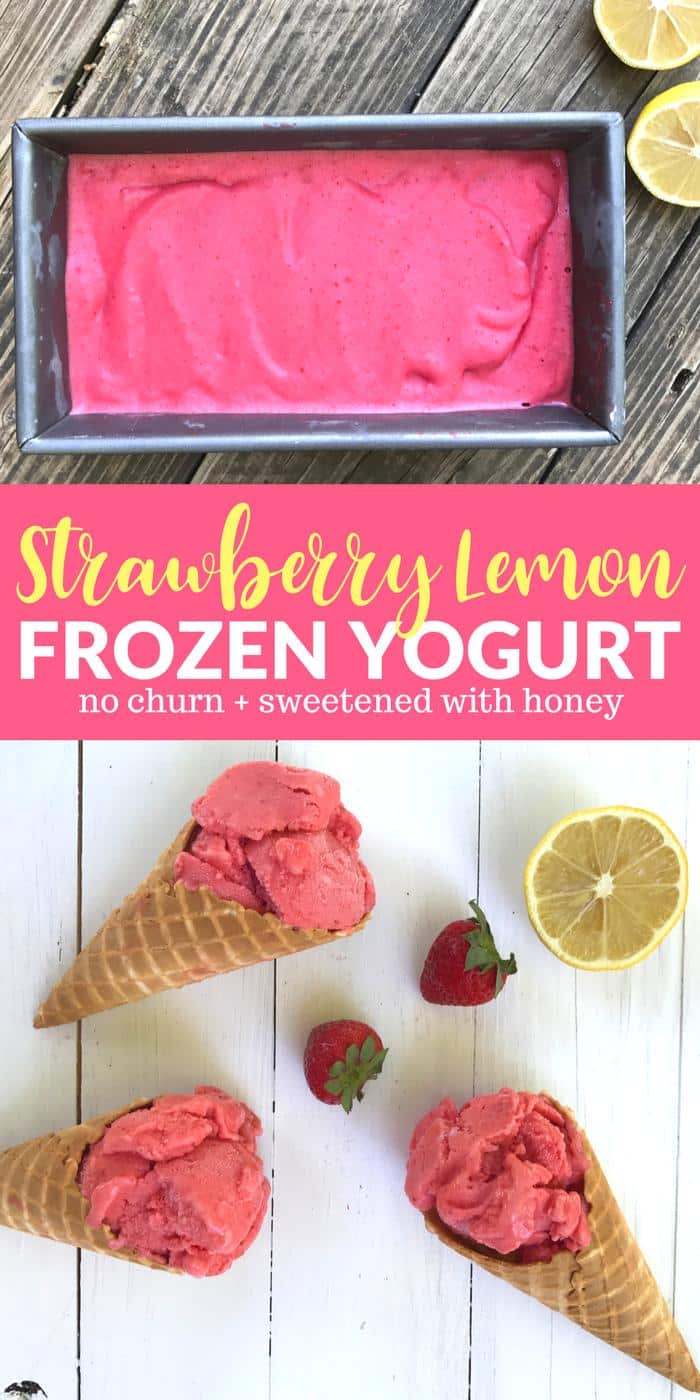 Nothing beats the heat quite like frozen yogurt. Sticky fingers and sticky faces (I know it's not just my kids) are a small price to pay for a cup or cone of all that cold sweetness.
It's super easy to skip the store bought variety and whip up your own. My version has no sugar and only 4 ingredients. You just toss them in a blender and then freeze for 1 hour. You're done. It's that simple.
The color is pretty spectacular, isn't it?
I considered making this a more traditional strawberry frozen yogurt but I just can't resist citrus in the summer. So that's how we ended with the strawberry lemon combo. The lemon adds some tartness which feels necessary when it's hot out.
Imagine a frosty glass of strawberry lemonade. Well this is it but colder and creamier.
Enjoy a scoop (or three) in a cone or bowl. Ah, summer. How I love you so.
Strawberry Lemon Frozen Yogurt
Recipe Type: Dessert
Cuisine: Sugar-Free
Author:
Prep time:
Total time:
Serves: 4-6
It's so easy to whip up this Strawberry Lemon Frozen Yogurt. Just 4 ingredients & no churning! It's just like strawberry lemonade but creamier!
Ingredients
4 cups frozen strawberries
3/4 cup plain unsweetened yogurt
1/2 cup lemon juice
1/3 cup honey
Instructions
Add all ingredients to your blender and blend until smooth.
Pour into a loaf pan (any container will do really).
Place in freezer for one hour.
Serve & enjoy!
Save
Save
Save
Save
Save
Save
Save