Greek Pasta Salad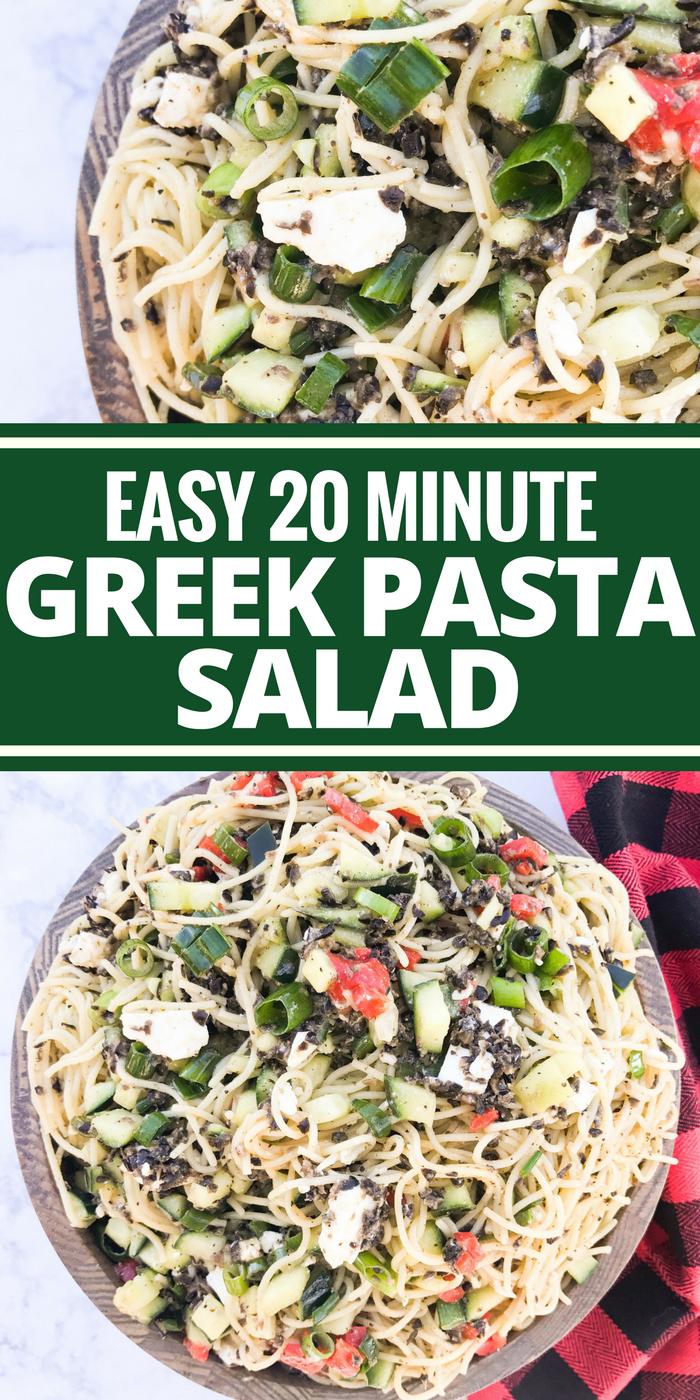 Today I'm sharing a recipe that my family has been enjoying for over 20 years. When I was a child our neighbor was a lovely woman named Carol. She went to our church, she helped sew our costumes and homecoming dresses when we couldn't find what we wanted in the store, and she's been an incredible friend to my mom all this time. This pasta dish is a slightly modified version of the dish she brought to our house repeatedly over the years. I've only tweaked it slightly to include an additional veggie and decrease the dairy content. You know I can't help myself. I believe it's every bit as delicious as her special pasta and I'm honored to share it here.
The best part of this recipe (aside from the yummy taste) is that it's so easy to make the night before an event. It actually gets better if you let it sit in the refrigerator overnight! So go ahead and whip it up in advance of your holiday celebration so you have one less thing to tackle the next day.
Greek Pasta Salad
Christina Shoemaker:
The Whole Cook
Recipe type:
Lunch, Dinner
Ingredients
16 oz angel hair pasta
medium cucumber, finely diced
6 stems of green onion, chopped
4.25 oz (small can) chopped black olives
4 oz chopped pimentos OR two chopped roasted red peppers (that's my preference)
6 oz feta crumbles
Dressing:
1 cup olive oil
5 tablespoons lemon juice
4 tablespoons mayonnaise (I prefer an olive oil mayo)
6 tablespoons Cavender's Greek Seasoning
Instructions
Add all dressing ingredients to a jar, put the lid on, and shake until everything is combined.
Cook your angel hair pasta per package directions. Drain water and then stir in all other ingredients.
Pour ¾ of the dressing on top of your pasta and stir.
Refrigerate the finished pasta until you're ready to serve. It's even better after it's had time for all your flavors to mix so I like to make mine at least 12 hours before I'm serving it. Set aside the remaining dressing and pour in as needed once you remove from the refrigerator to ensure everything is well coated.