Reader Favorite Healthy Entrees
Since I know so many of you come here looking for quick easy healthy entrees, I'm linking some of the tried and true reader favorites for you here! You can always find more by scrolling through my entrees here.
20-Minute Skillet Sausage & Zucchini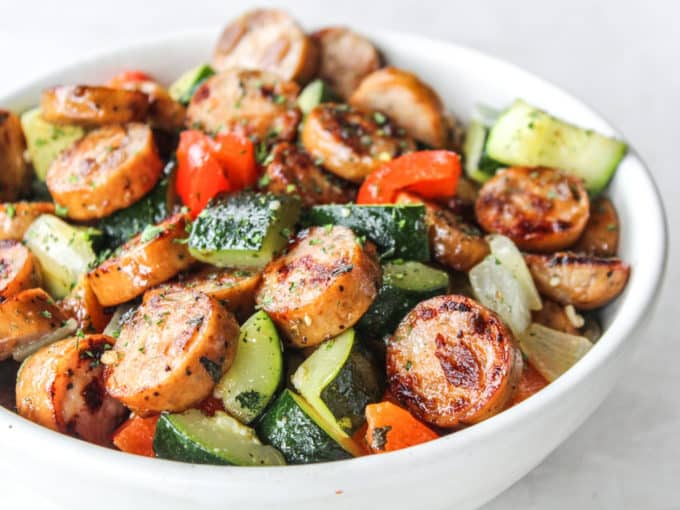 The #1 most visited recipe on my blog is this one! Throw together this quick skillet dinner when you need a healthy and satisfying meal in a hurry! You'll love this perfectly seasoned mix of sausage, zucchini, peppers, and onions. Whole30 compliant, dairy free, gluten free — and extra delicious!
Oregano Lemon Chicken & Potatoes
Chicken and potatoes sauté together in this easy skillet meal. Fresh oregano, lemon, and garlic flavor every bite! 
Slow Cooker Turkey Meatballs in Marinara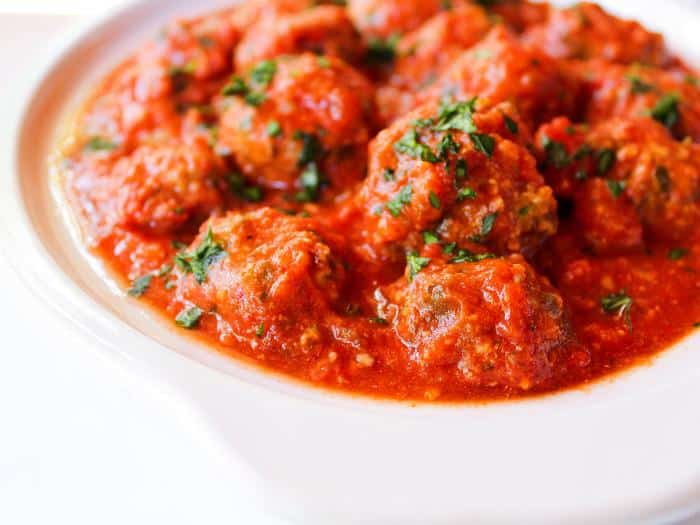 These Slow Cooker Turkey Meatballs in Marinara are so flavorful and packed with fresh herbs! Plus they're gluten free, dairy free, and Whole30 compliant. Perfect as an entree over noodles or as an appetizer!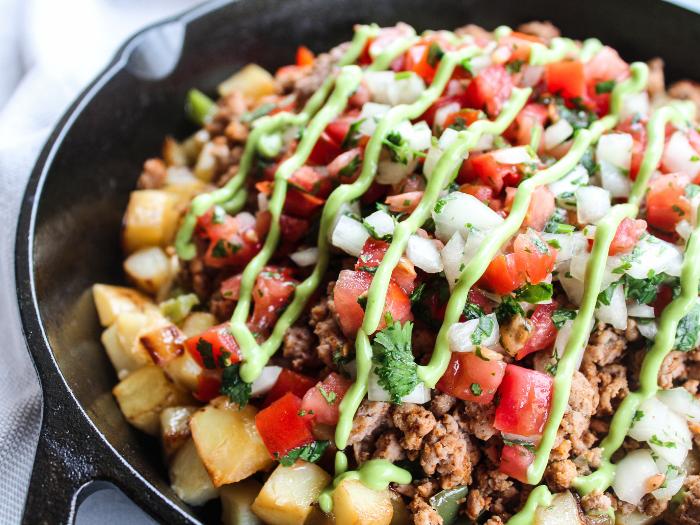 This Turkey Taco Skillet is loaded with potatoes, peppers, onion, seasoned ground turkey, homemade pico de gallo, and creamy avocado dressing. Delicious and good for you!
This simple stir fry is so easy to throw together and ready in only 20 minutes! Tender chunks of chicken, fresh asparagus, and a quick sauce make this one pot dish perfect for any night of the week!
This Healthy Bruschetta Chicken contains many of the flavors you love from traditional bruschetta but now you can enjoy it for dinner! Fresh ingredients and a thick balsamic reduction make this dish a family favorite!
Pesto Steak Kabobs with Blistered Tomatoes & Peppers
Tender steak, blistered tomatoes, and peppers are all topped with a drizzle of my homemade pesto for a meal that always impresses!
This healthy turkey chili is the very best! It's loaded with ground turkey, tomatoes, green chiles, garlic, onion, and lots of seasonings. So hearty and easy to make – ready in only 30 minutes! Dairy-free, gluten-free, Whole30, Paleo, and Keto too!
Serve up this easy Sheet Pan Cashew Chicken on any busy weeknight for a really delicious and good for you dinner! Chicken, cashews, broccoli, red pepper, and the tastiest 4-ingredient sauce ever. What's not to love?!
Buffalo Ranch Chicken Casserole
If you're looking for a hearty entree that's big on flavor and shockingly good for you you're going to love this Buffalo Ranch Chicken Casserole.
I am obsessed with these tender steak bites swimming in a savory mushroom gravy! I cannot rave about this incredible entree enough. Serve it over mashed potatoes for a meal that will make you oh so happy!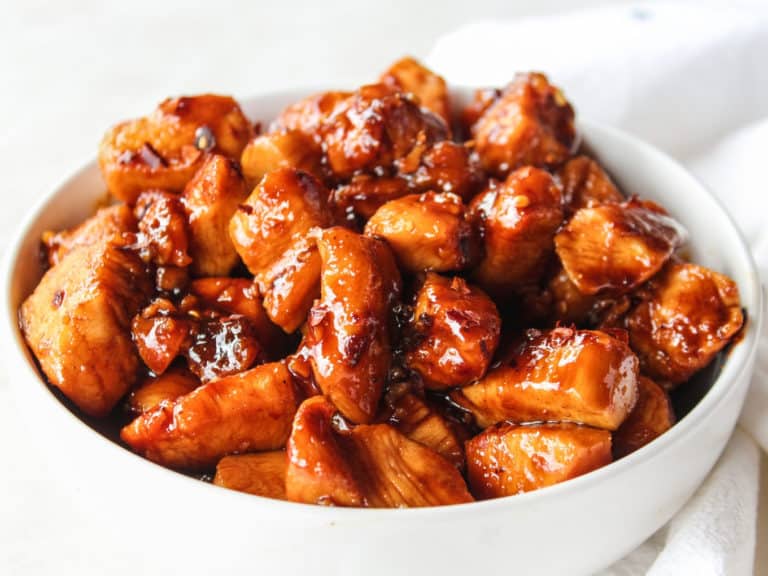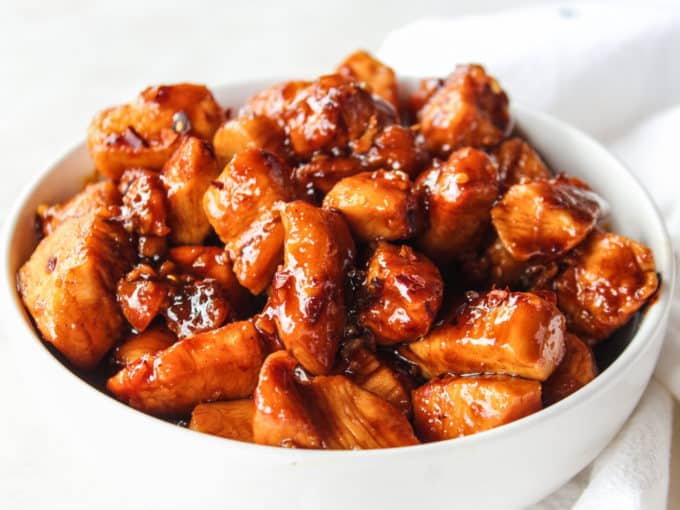 These chicken bites are both sweet and spicy thanks to a sticky 5-ingredient sauce! Serve over cauliflower or traditional rice and with veggies for an incredible meal or offer them to guests as an appetizer.
Slow Cooker Garlic Herb Pot Roast
This easy pot roast cooks in the slow cooker with carrots, onions, and an incredibly delicious garlic herb gravy! The finished meat is fall apart tender. Serve over mashed potatoes (or add the potatoes to the slow cooker if you prefer) for the ultimate comfort food meal!