15+ Ground Beef or Turkey Recipes
I'm bringing you more than 15 ways to use your ground beef or turkey! These recipes are all family favorites and you're sure to love them too.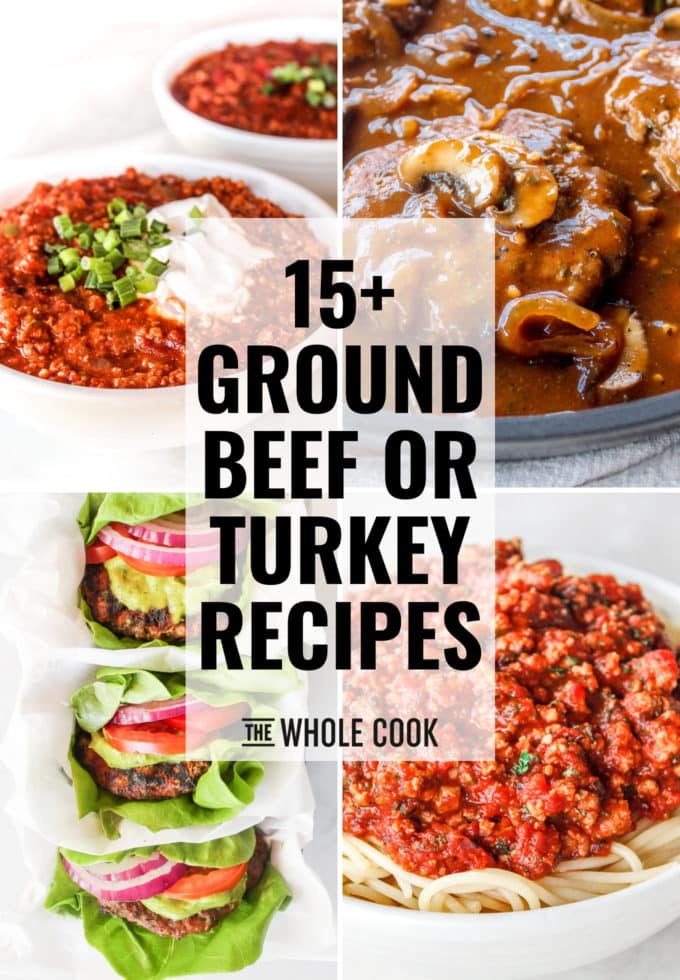 I asked what kind of recipes you're all looking for right now and the overwhelming response was that YOU HAVE GROUND MEAT AND DON'T KNOW WHAT TO MAKE.
Let's fix that, shall we?
But first we must address this very important question.
Can you swap ground beef for turkey and vice versa?
As a general rule, yes. You can easily swap beef for turkey or turkey for beef.
But there are a few things to keep in mind:
When working with ground meat (especially ground turkey) don't handle the meat for too long. Use a gentle touch or your meat likely won't be as tender.
Ground turkey is mushier than ground beef. If you're making meatballs or burger patties you might find that it sticks to your hands more than beef. As referenced above, you can use a light touch and make it work even with the stickiness. If you find the texture difficult, simply combine the meatball or burger ingredients in a bowl and refrigerate for 30 minutes. The meat will be a bit more firm afterwards.
There is a difference in taste. Some people don't notice it and some really do. (I do.) I like to season my turkey more aggressively than my beef. I recommend that if a recipe was designed around beef but you're using turkey amp up that seasoning. Don't skimp on the salt, pepper, spices, and herbs!
Because of its lower fat content, it's easy to overcook turkey. Pay attention to it as it's cooking so you don't dry it out.
Don't undercook your turkey. Turkey must be cooked completely through and should reach an internal temperature of 165°F.
Now on to the recipes!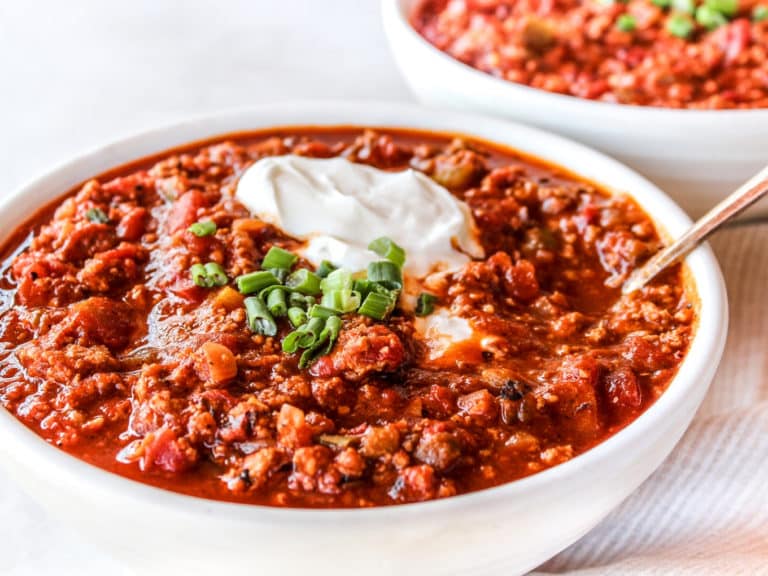 This healthy turkey chili is the very best! It's loaded with ground turkey, tomatoes, green chiles, garlic, onion, and lots of seasonings. So hearty and easy to make – ready in only 30 minutes!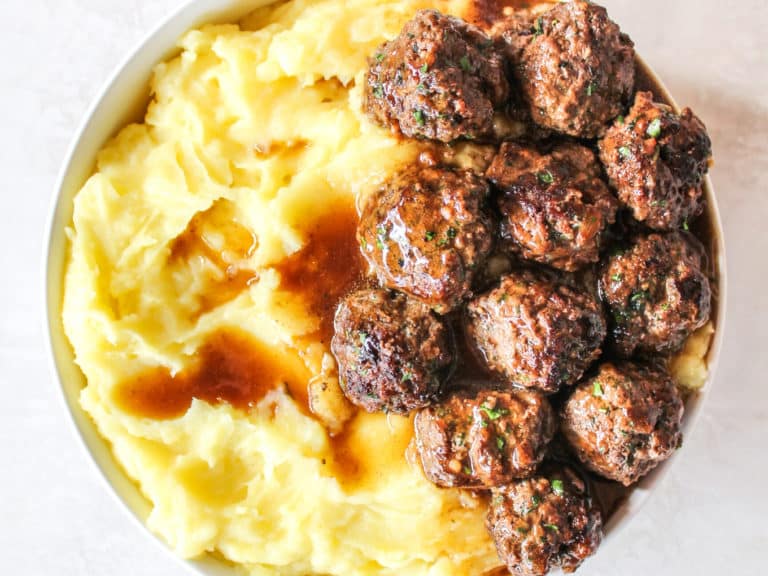 These beef meatballs contain no breadcrumbs and simmer in an easy brown gravy. Load them up on mashed potatoes for a seriously delicious entree.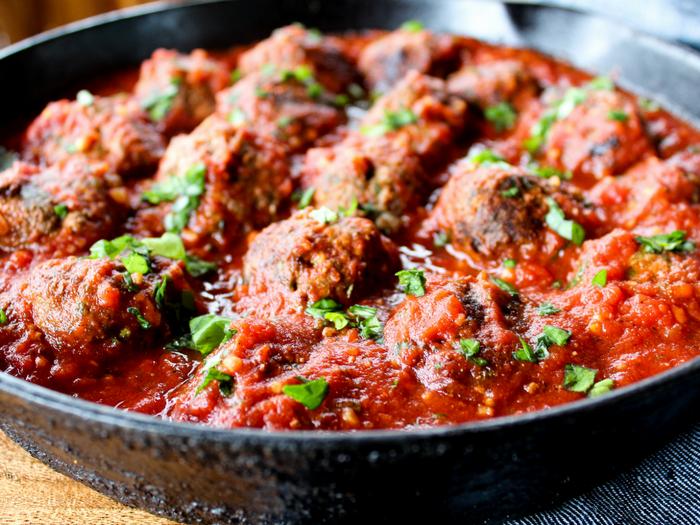 This is my original meatball recipe. It's amazing over noodles, zoodles, spaghetti squash, or just with a simple side salad.
Beef & Veggie Bowls with Comeback Sauce
This meal has been insanely popular since I first shared it. It's all about well seasoned beef, crispy roasted vegetables, and the incredible sauce. I'll show you how to make Comeback Sauce, a Mississippi classic that you'll want to make again and again for everything!
Slow Cooker Turkey Meatballs in Marinara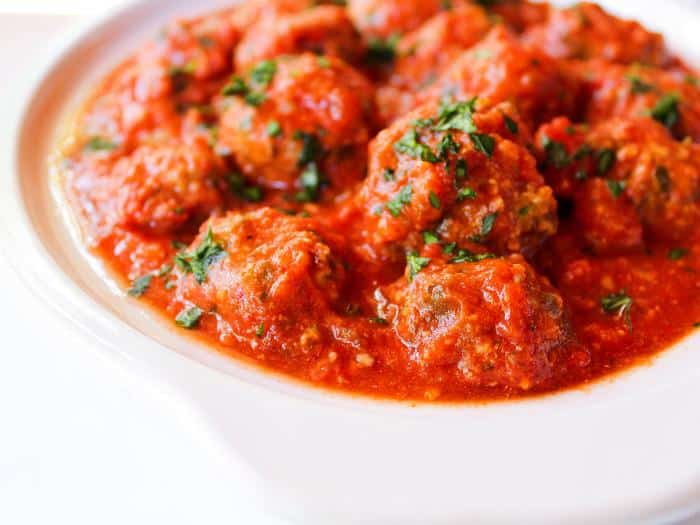 Toss the meatballs in the slow cooker with my marinara ingredients and in a few hours you'll be ready to eat! Flavorful. Packed with fresh herbs. These meatballs will win over any ground turkey skeptic.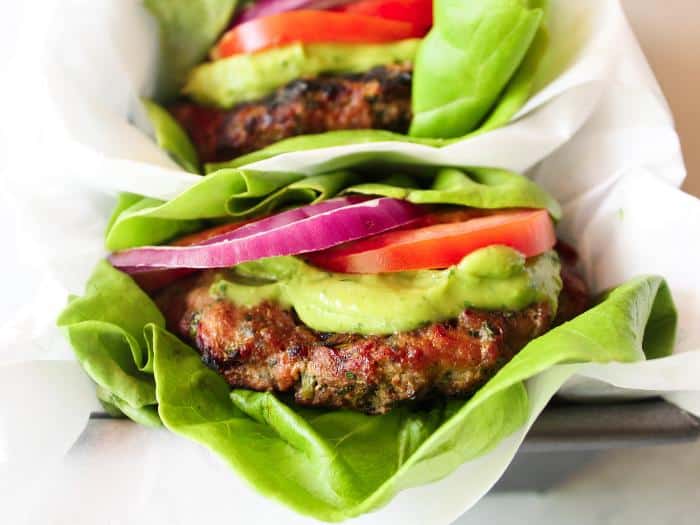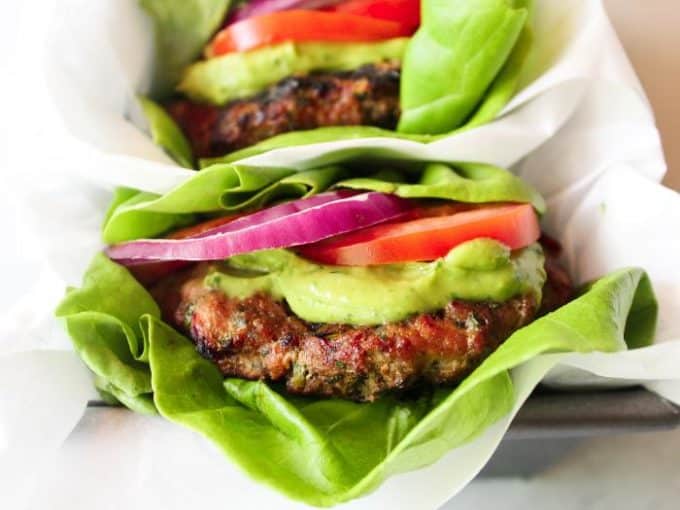 Think that beef burgers are the best burgers? Well you clearly haven't tried these Cilantro Turkey Burgers yet! This is the burger recipe that won my family over!
Healthy 30 Minute Hamburger Soup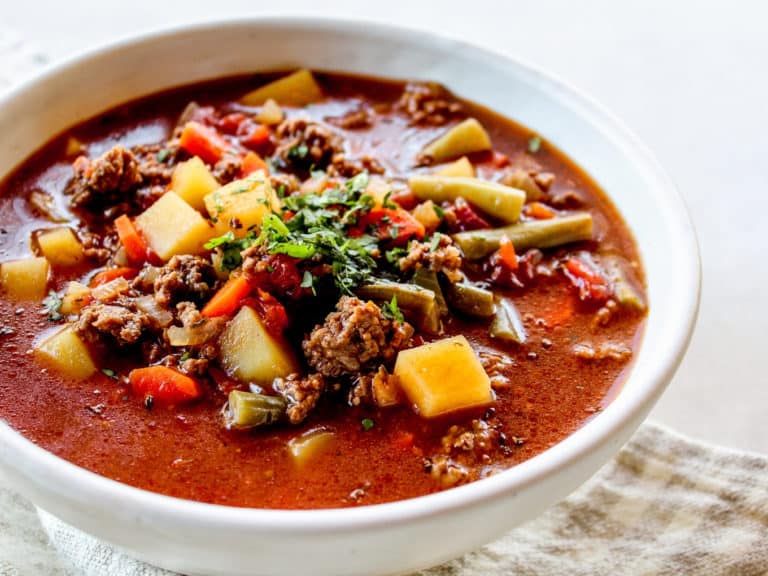 This Healthy 30 Minute Hamburger Soup is delicious and so easy to make. It's a hearty and rustic dish that warms you from the inside out.
Salisbury Steak in Mushroom Gravy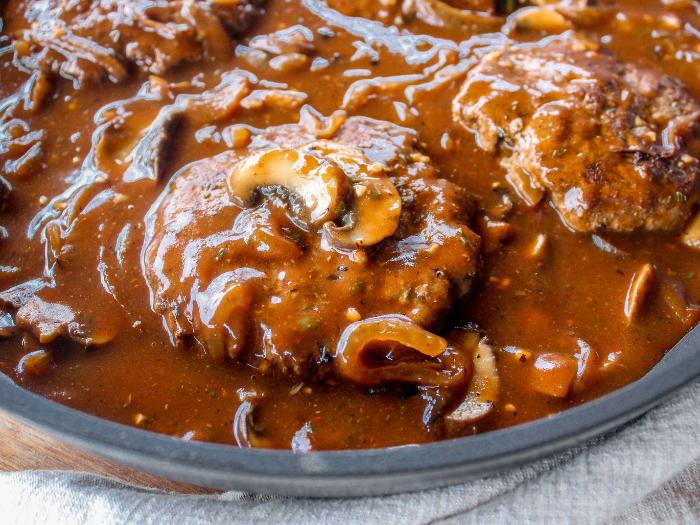 This Salisbury Steak in Mushroom Gravy is the kind of comfort food you need in your life. It's incredibly easy to make and that gravy is lick your plate good.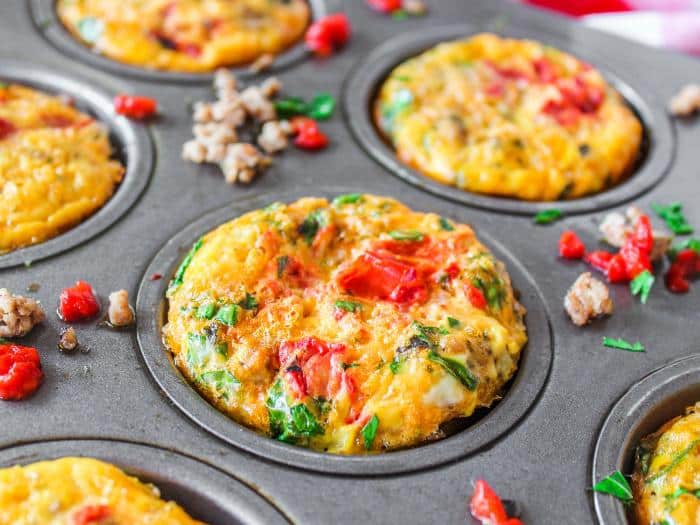 Turkey Pizza Egg Muffins are the answer to your need for a savory and healthy grab and go breakfast! They're inspired by a hamburger pizza but perfect for your morning meal.
The Easiest Homemade Spaghetti Sauce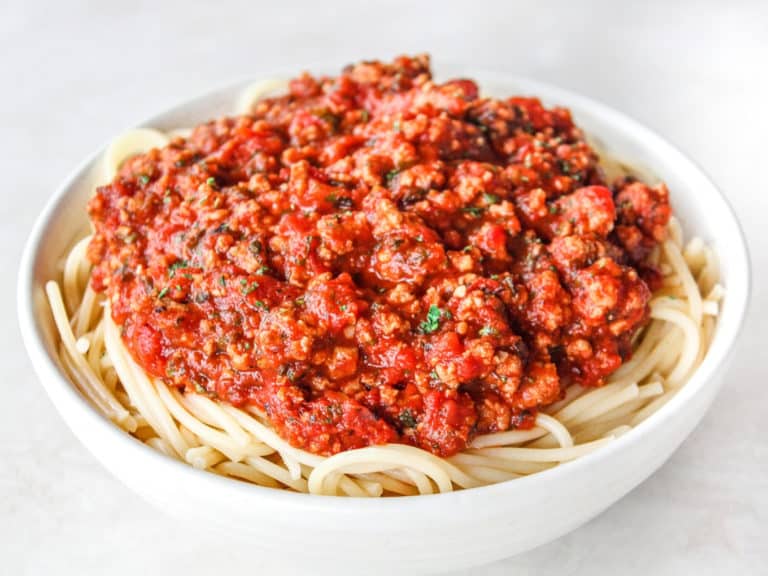 This rich spaghetti sauce is surprisingly easy to make. It's so thick and delicious I bet you'll never purchase the jarred stuff again!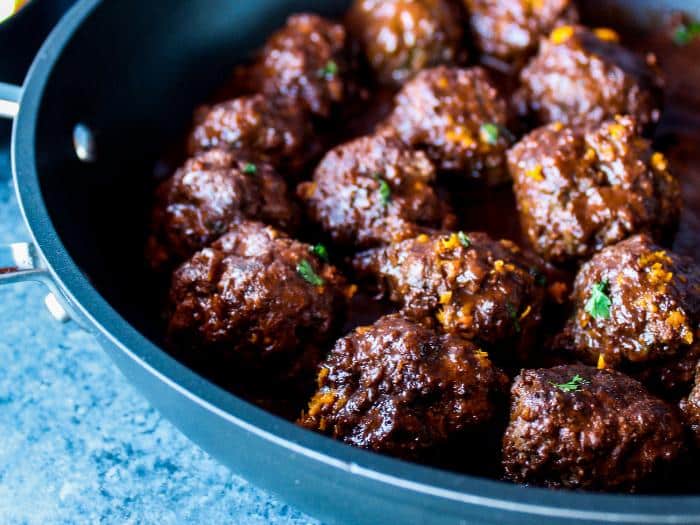 Orange Balsamic Meatballs are not your traditional meatballs. The sauce they simmer in is tangy so these have a unique and very addictive flavor I love!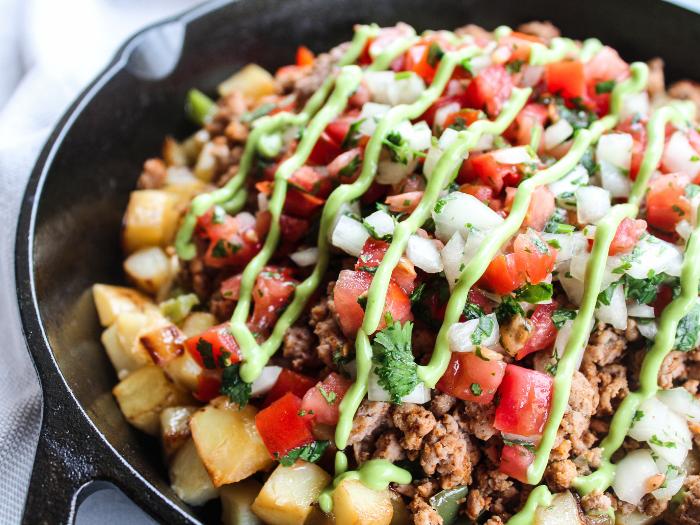 This Turkey Taco Skillet is loaded with potatoes, peppers, onion, seasoned ground turkey, homemade pico de gallo, and creamy avocado dressing. It's a weeknight favorite you can easily customize!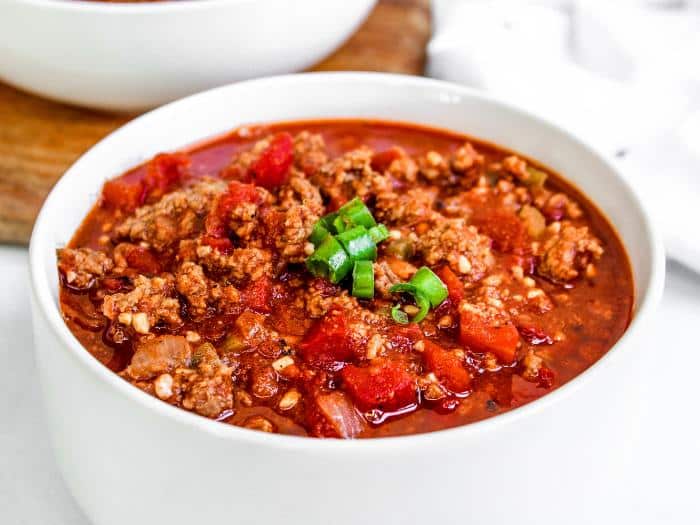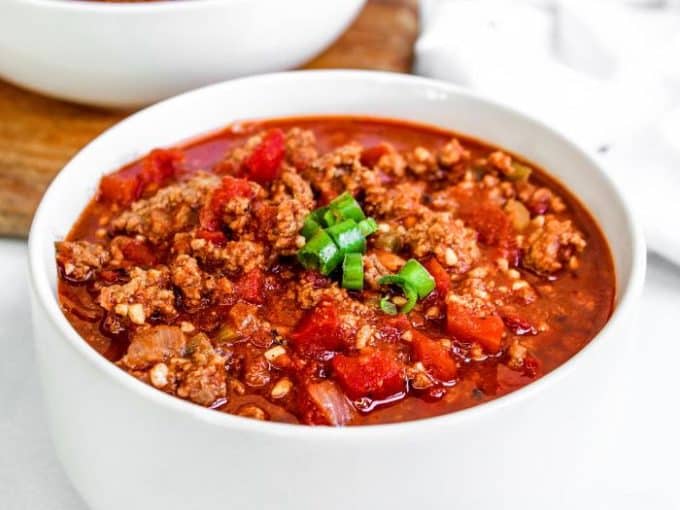 This chili is the #1 most visited recipe on my blog and, friend, it is incredible. Big garlic flavor, plenty of seasoning, and a bit of heat. I can (and do) eat this all year long.
Dairy Free Taco Breakfast Casserole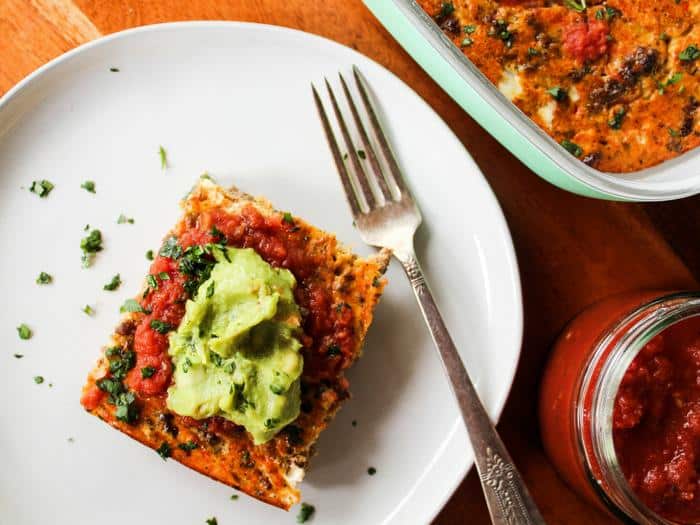 This lightened up breakfast casserole requires minimal prep. Top with guacamole and salsa to really make it something special!
Turkey Meatball & Butternut Squash Soup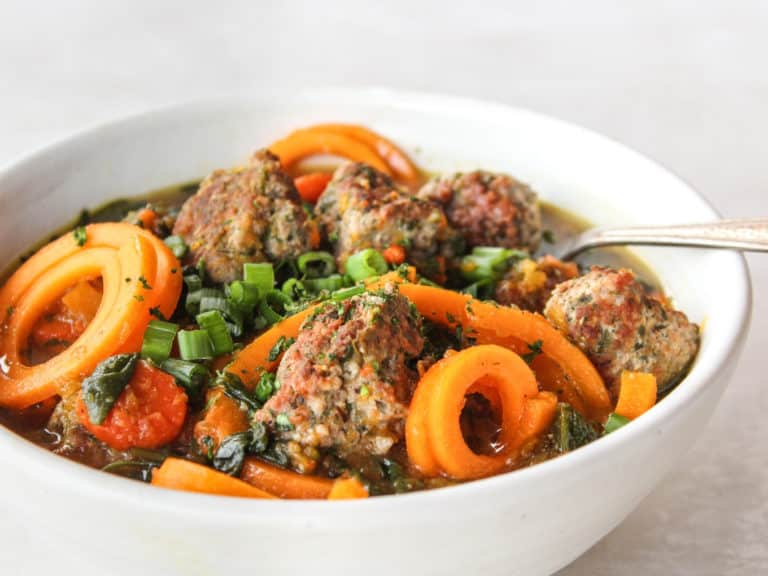 This comforting soup is filled in with delicious grain free turkey meatballs, butternut squash noodles, carrots, and spinach. It's light and loaded with veggies!
Baked Spaghetti Squash Casserole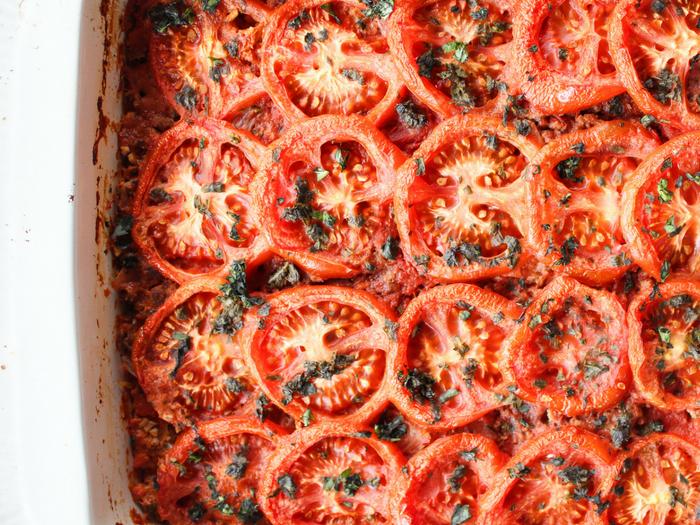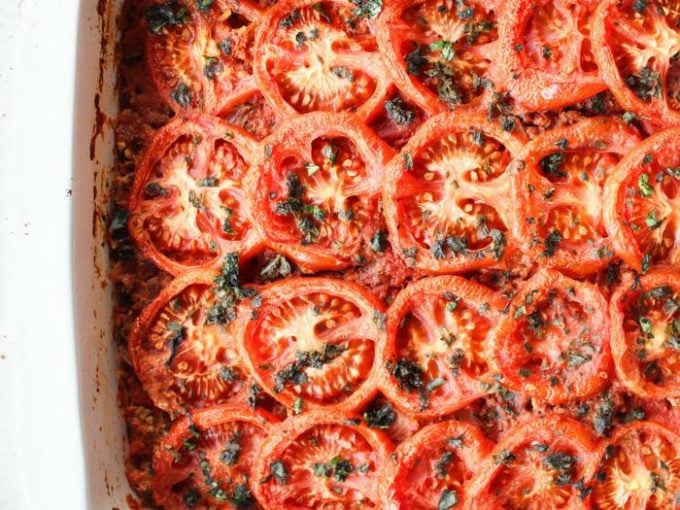 This Baked Spaghetti Casserole is the way comfort food should be. It's hearty and rich but you won't feel lethargic after. Or maybe you will if you eat the whole pan. There's no saving you then.
Turkey Apple Breakfast Meatballs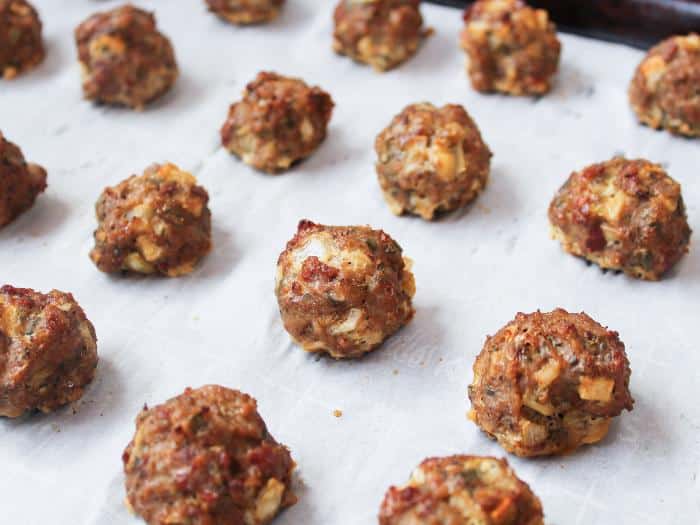 These Turkey Apple Breakfast Meatballs are a yummy mix of sweet and savory. They're baked, good for you, and delicious for meal prep!