12+ Easy Ground Turkey Recipes
If you're looking to cook with ground turkey, you'll love this collection of easy, healthy, and delicious ground turkey recipes!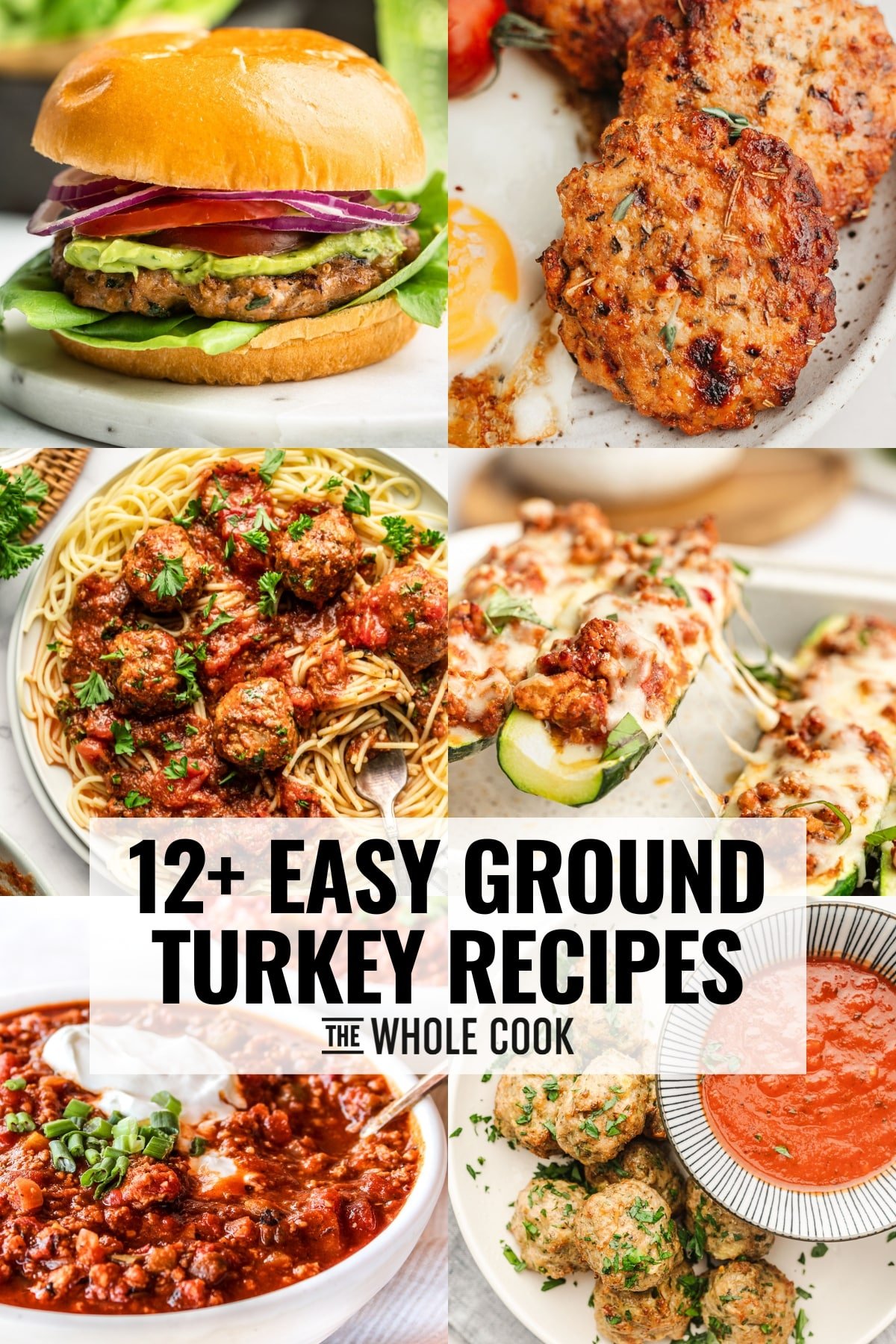 We eat a lot of ground turkey in my home because my husband has alpha-gal, a red meat allergy derived from a tick bite (sounds pretty wild, right?). So I have a lot of experience using lean proteins like ground turkey and ground chicken. (You can find my ground chicken recipes here.) Both are fantastic options but ground turkey is the most similar to beef or pork.
The good news? Ground turkey is high in protein and low in fat. It's also lower in calories than pork and beef. It's also incredibly versatile and can be included in so many dishes from burgers, meatballs, skillet meals, soups, and more.
The trick to ground turkey is knowing how to flavor it well. I like to season it more aggressively than pork or beef which yields the tastiest results. I've won so many ground turkey skeptics over with the recipes listed below!
Interested in entrees made with other proteins instead of ground turkey? Check out all my entree recipes here.
Easy Ground Turkey Recipes
Substitute Ground Turkey in these Easy Recipes
The recipes below are made with ground beef or chicken but you'll love them with ground turkey too! Simply swap out the protein included for ground turkey.
Healthy Ground Chicken Broccoli Stir-Fry
Ground Chicken and Green Bean Stir Fry
Salisbury Steak in Mushroom Gravy
Healthy 30 Minute Hamburger Soup
Beef and Veggie Bowls with Comeback Sauce
Ground Chicken and Zucchini Skillet
Ground Beef and Sweet Potato Skillet