Healthy Game Day Recipes
Whether you're hosting a crowd for the big game or planning a low key viewing, nothing makes game day more fun than good game day food! Here are some of my favorite healthy game day recipes.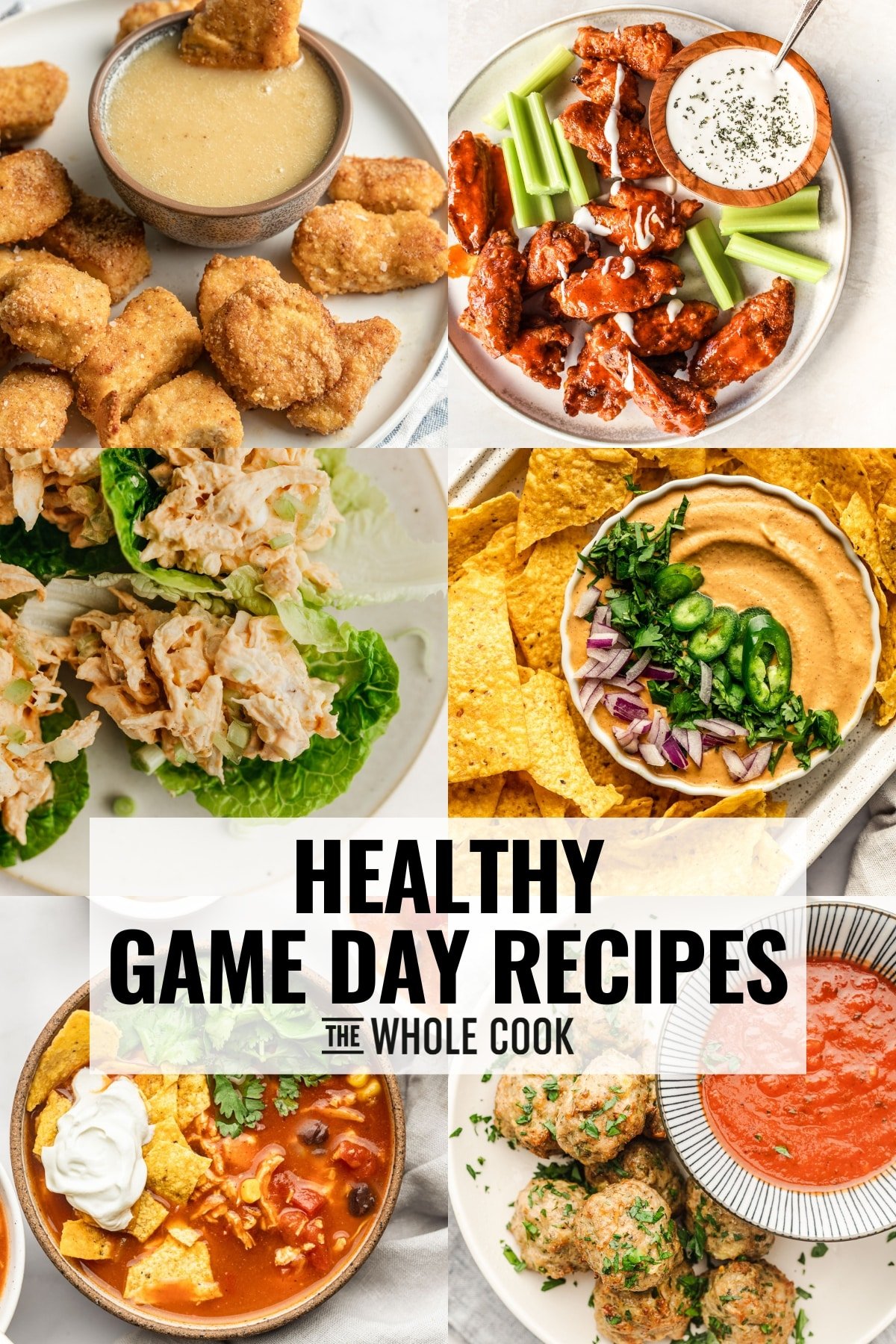 It's almost time for the Super Bowl! And while I may not be very invested in the actual game, I'm absolutely committed to all the best game day eats.
I love to make sure we have plenty of good for you options when it's game time and I'm a big believer that healthy doesn't have to mean flavorless or boring. I promise you'll be blown away by this selection of healthy game day foods and won't feel deprived at all!
I have dips, wings, soups, meatballs, chicken nuggets, desserts, and lots of soups all perfect for the occasion! These delicious recipes can work in your healthy lifestyle and support your health goals, while also being total crowd pleasers.
Game Day Dips + Sauces + Sides
Game Day Soups
Game Day Main Dishes
Game Day Desserts